Healthy Habits
15 Books to Read While Social Distancing
Whether you love diving into fiction, self-help books or faith-oriented topics, these books can be for you.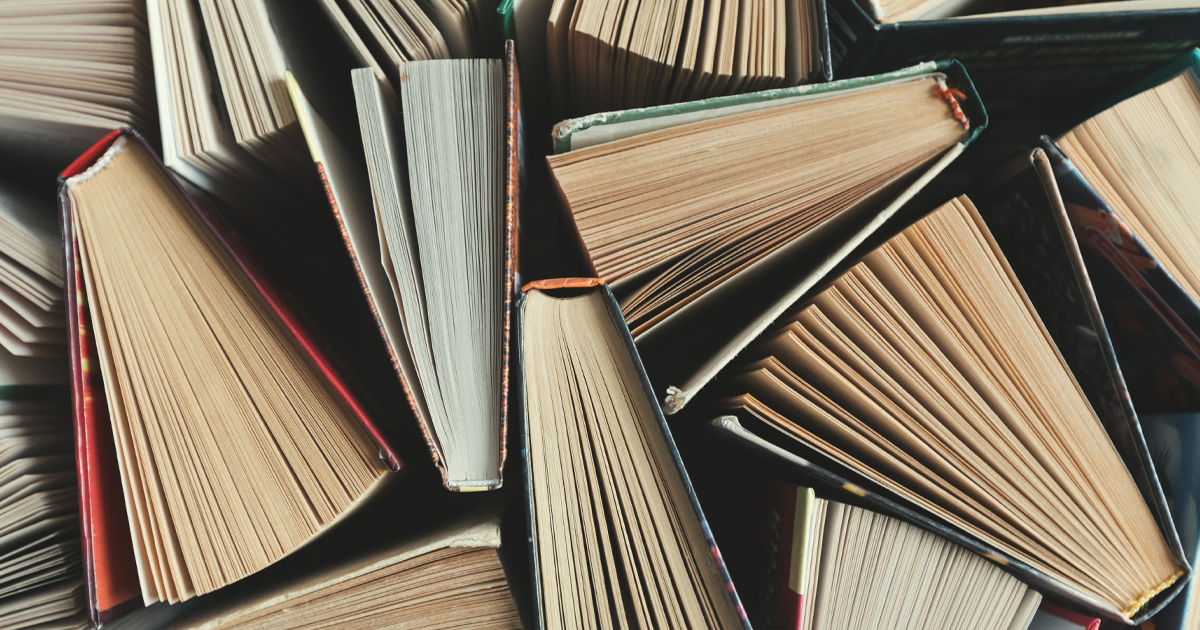 At the beginning of the year, did you set an unrealistic reading goal? As we're practicing social distancing, now is the perfect time to tackle your "to be read" list—aka, that stack of books in the corner of your room. Whether you love diving into fiction, self-help books or faith-oriented topics, these books can be for you.

These are my suggestions—but I'm not twisting your arm to read any of them! Some of these books have helped me escape from the harsh reality of the news and the world. If you have a book to read that's not on this list, I encourage you to comment below! Help others discover the gift of reading.
FOR THE FICTION-LOVERS:
1. "The Help" by Kathryn Stockett
Just so you know, this is my all-time favorite book. It has everything: humor, romance, a little bit of action, drama and history. Set in the 1960s, Southern society girl Skeeter interviews black women who have spent their lives taking care of white families. It's an eye-opener for sure and will definitely leave you both emotional and cackling at the dialogue throughout. I may or may not re-read this during the quarantine period.
2. "The Nightingale" by Kristin Hannah
Set in the WWII era, Kristin Hannah captures the courage and grace of two sisters. One sister fights to keep her family alive in war-torn France. One sister joins the Resistance, risking her life for others. This was a book that's not one of the author's most popular books, but I held on tight to the pages until the very end.
3. "The Great Alone" by Kristin Hannah
Another book by Kristin Hannah, but "The Great Alone" has been heavily recommended by authors and reviewers alike. A veteran seeks a new beginning with his family in the wilderness of Alaska.
4. "The Selection" by Kiera Cass
If you were a fan of "The Hunger Games" growing up, and have heard of "The Bachelor," you'll enjoy this royal, dystopian romance.
5. "Evvie Drake Starts Over" by Linda Holmes
This is on my own list to read as well! A young woman who's lost her husband in a car crash and a major league pitcher who's lost his game come together in a sleepy seaside town in Maine.
FOR THOSE WHO WANT TO DIVE DEEPER IN THEIR FAITH:
1. "To Hell with the Hustle" by Jefferson Bethke
Ever hear of the phrase "hustle" or "get things done"? Yeah, well, author Jefferson Bethke disputes the word "hustle" and encourages you to embrace the slowness of Jesus. Read War Cry's interview with the author here.
2. "The Ruthless Elimination of Hurry" by John Mark Comer
Once you've finished "To Hell with the Hustle," read this next. John Mark Comer explores a roadmap to remain at peace and spiritually alive amidst the world's chaos.
3. "Love Does" by Bob Goff
If you have never heard of Bob Goff, stop what you're doing and go order this book. Or go listen to his podcast, "Dream Big." Bob Goff is a breath of fresh air, a laugh when you need it and a loyal friend. He has an incredible story, yet he seems to pass up on sharing it and rather listen to those around him. "Love Does" is a collection of stories from people he met throughout his life, including his wife, or who he likes to call, "Sweet Maria."
4. "Crash the Chatterbox: Hearing God's Voice Above All Others" by Steven Furtick
This has been in my Amazon cart forever, and I think I'm going to use this quarantine time to finally place the order. Steven Furtick is on one of my favorite sermon podcasts with Elevation Church. This book is like no other—it helps in overpowering that little voice in your head that feeds insecurity and lies and helps you to hear God's voice above all others.
5. "A Love Letter Life" by Jeremy and Audrey Roloff
Former co-stars of "Little People, Big World," Jeremy and Audrey Roloff share their love story and marriage and use their story to help others in relationships.
FOR THE SELF-HELP LOVERS:
1. "The Road to You: An Enneagram Journey to Self-Discovery" by Ian Morgan Cron and Suzanne Stabile
Have you ever taken the Enneagram test? No? Take it right now! This book helps not only people in relationships, but everyone. The test will help you figure out how you are wired, and the book will help you use your Enneagram test results to determine how other people work and how you work with other people.
2. "Daring Greatly: How the Courage to be Vulnerable Transforms the Way We Live, Love, Parent, and Lead" by Brene Brown
Bestselling author and speaker, Brene Brown, wrote this book for everyone. She writes about weakness as a vulnerability, and about courage—if you're ever feeling like what you're doing isn't enough, then read this book.
3. "Present Over Perfect: Leaving Behind Frantic for Simpler, More Soulful Way of Living" by Shauna Niequist
Have you been called a perfectionist? Then pick up this book. You'll learn how to be present in everyday moments.
4. "Maybe You Should Talk to Someone" by Lori Gottlieb
Written by a therapist, "Maybe You Should Talk to Someone" is an amazing collection of stories and case studies. You may not relate exactly to the cases and the therapist writing this, but it helps normalize therapy and talking to a licensed counselor. By the end of the book, you might find yourself crying (like me).
5. "13 Things Mentally Strong People Don't Do" by Amy Morin
Learn what CEOs, homemakers, soldiers, teachers and more people do to master their mental strength.
Originally published by Peer Magazine.