Relevant
"1917" Movie: Risking All to Save a Life
"In a sense, the movie is about sacrifice…and how we no longer truly understand what it means to sacrifice everything for something larger than yourself." – Sam Mendes, Director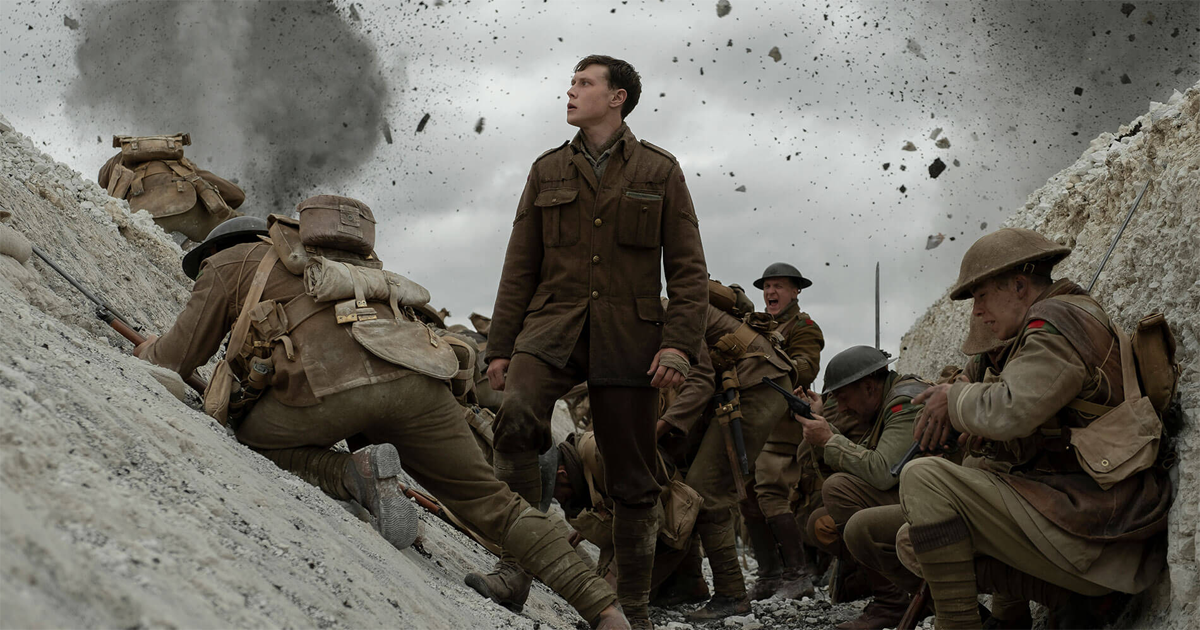 What risks would you take to save a life? What risks would you want someone else to take to save your life? This new and highly acclaimed World War I drama vividly portrays the emotions, commitment and struggles facing one who chooses to value another's life as greater than his/her own.
"1917" stars George MacKay ("Captain Fantastic") and Dean-Charles Chapman ("Game of Thrones") as two WWI British soldiers tasked with crossing enemy territory to warn hundreds of soldiers they are marching into a trap. Oscar®-winning director Sam Mendes ("Skyfall," "Spectre," "American Beauty") directed, co-wrote and co-produced this fictitious story based loosely on his grandfather's own war story.
The cast also includes Andrew Scott ("Spectre"), Richard Madden ("Rocketman"), Oscar®-winner Colin Firth ("The King's Speech") and Oscar®-nominee Benedict Cumberbatch ("Doctor Strange," "Avengers: Endgame").
Ambush Ahead
In "1917," two British soldiers Schofield (MacKay) and Blake (Chapman) learn that hundreds of their companions – including Blake's brother – may die unless someone warns them that they are headed for an ambush. The British troops at risk think they are pursuing outgunned, retreating German forces for a crucial victory. In reality, the Germans' are strategically regrouping for an overwhelming surprise attack. Schofield and Blake must cross dangerous enemy territory.
Schofield has experienced the deadly perils of troops acting on incorrect information and wants to prevent a repeat. Blake is driven by love for his family and his brother to persevere regardless of the obstacles. The film follows the two soldiers throughout their wild journey to create the impression the viewer is constantly in the mission, too.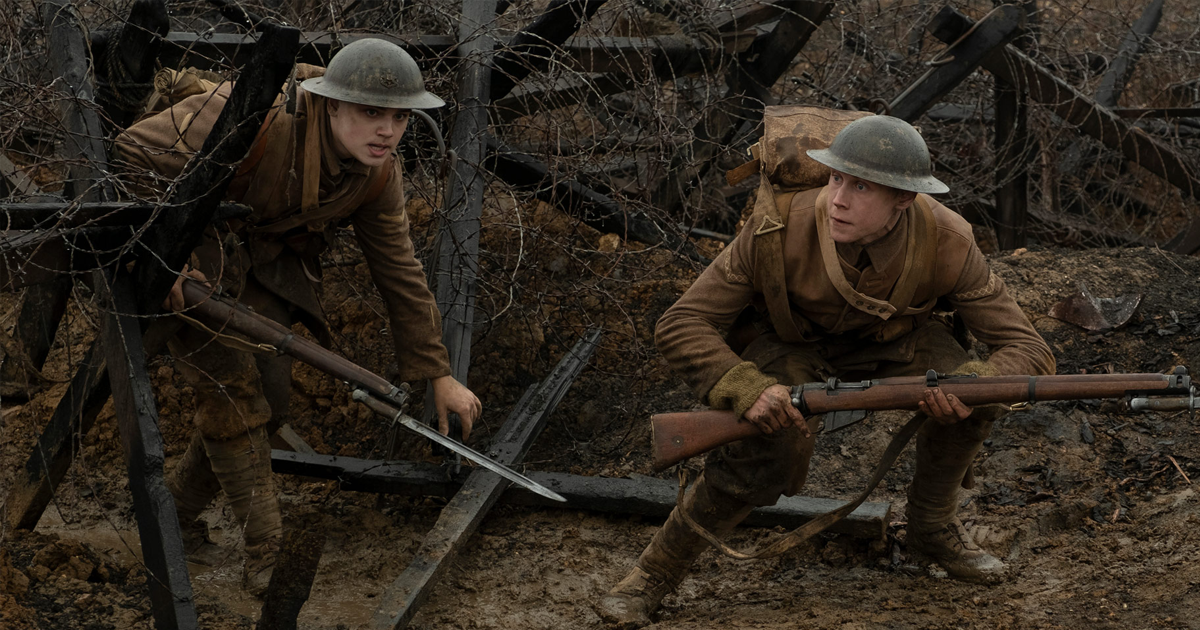 Altruism's Motivation?
What motivates life-threatening altruistic behavior? Love? Dedication to a cause? Perhaps escape from depression or despair? Likely each of these and others play a part in different circumstances.
Jesus explained:
"There is no greater love than to lay down one's life for one's friends." – John 15:13 NLT
"For even the Son of Man came not to be served but to serve others and to give his life as a ransom for many." – Matthew 20:28 NLT
Faith is not the only motive for altruism, but it can be an important one. What would motivate you to put your life on the line for someone else? "1917" is an action-packed thriller that prompts you to consider that question.
---
Rated R (USA) "for violence, some disturbing images, and language."
Rusty Wright is an author and lecturer who has spoken on six continents. He holds Bachelor of Science (psychology) and Master of Theology degrees from Duke and Oxford universities, respectively.