Salvation Story
A Band of Brothers & Sisters
"Related or not, the retired officers attending and supporting the corps continue to show the way to others who desire a closer walk with God as well as Christlike service to their neighbors."
The Salvation Army corps in Conway, South Carolina is blessed with an abundance of retired officers — nearly 50 at last count. They are "the corps within a corps" or to use a similar sounding word, "a core of the corps." This fact in itself is noteworthy, but also of interest are four sets of brothers and even a couple of sisters who comprise the group and add richness to the Army's mission and ministry in Horry County.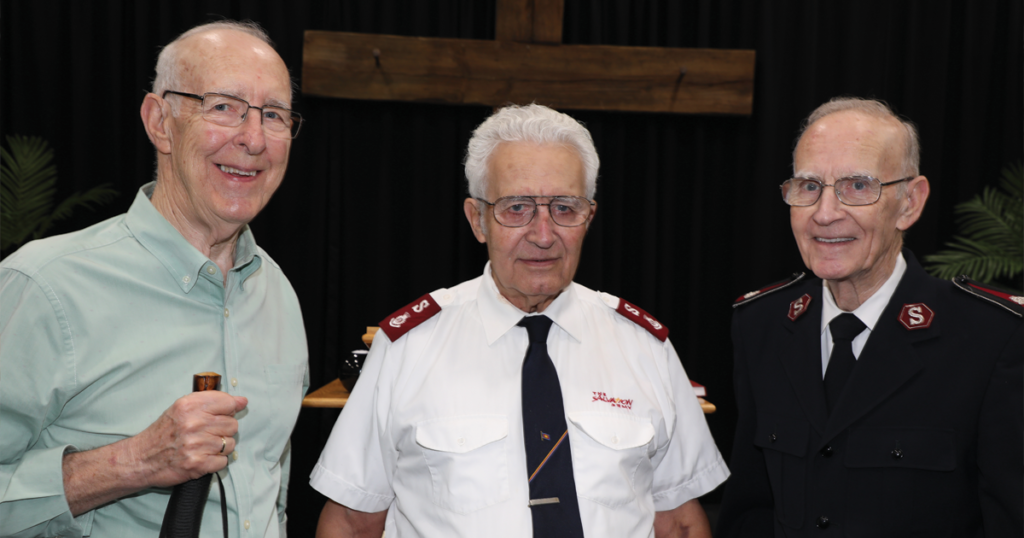 The Brothers Wood (Colonel Raymond, Jr.; Lt. Colonel Norman; Major Floyd), the Brothers Cranford (Major John; Major Paul), the Brothers Satterlee (Major Paul; Major Phil) and the Brothers Foster (Lt. Colonel Benjamin; Major Gene) comprise the male siblings in this blessed corps. Meanwhile, two McIlwain sisters (Louisa and Patricia) married two of the Wood brothers (Norman and Floyd).
Colonel Ben Foster was one of the first to relocate to northeast South Carolina when he and his wife retired in 1999, following Major Lawrence Beadle's initial arrival.
In those days "there was very little to the (Conway) corps," Colonel Ben says. Major Beadle got a small band started. Major Floyd Wood began bringing family and friends to attend, as did Major Paul Satterlee. "The rest is history," he marvels.
"In the early 90s, Floyd and I visited friends who owned a condo in Surfside Beach and we fell in love with the area," Major Patricia Wood explains. "Soon afterward we purchased a condo and began the task of convincing the other two brothers to visit. As retirements came closer, Floyd desired that they retire in the same place. The other two brothers finally decided to do as Floyd asked."
All of these sets of battle-worthy Salvation Army officers hail from the Eastern Territory. The remaining non-sibling officers at Conway (nearly 40) come from the Southern and Central territories.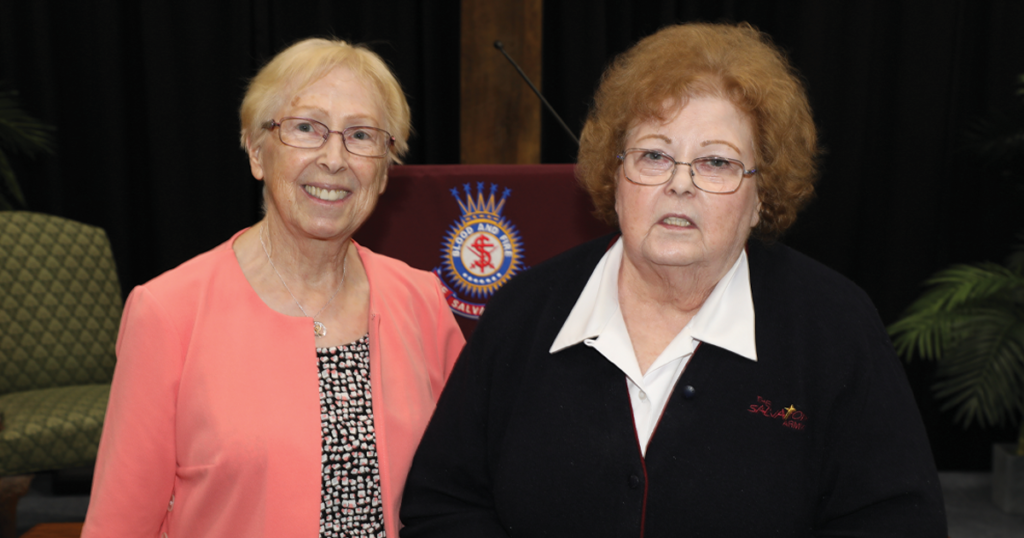 In the larger sense, all of these retirees are siblings—united in Christian love and ongoing service to Christ despite an age marker they've happened to pass. They remain a fully-trained and veteran Band of Brothers and Sisters.
"Our retired officers bring a very rich and diverse spiritual dynamic to our corps family," says corps officer Major Jennifer Melton. "They offer practical insights, talents, and influences gleaned from their respective territories, as well as a wide variety of experiences obtained through countless years of service."
Captain Carl Melton agrees, adding, "Our retired officers appreciate what it takes to maintain a thriving ministry and they offer the right prayer, encouragement and leadership in all areas. We find them a tremendous resource and support system."
He further shared that several years ago when he started his journey as a young lieutenant, he never could have imagined being a pastor to such an amazing flock as the Conway Corps. "We love and appreciate them so much!"
Looking at the ministry offered by this corps to the community, it would be wrong to overlook the contributions made by the dozens of other retired officers and soldiers here. Many participate in women's and men's ministries, Bible classes, community care, youth outreach, and a good number are members of the band and songster groups. While a few of these trailblazers cannot be as active because of health issues, they are all prayer warriors.
For instance, Majors Donald and Arvilla Hostetler oversee the kids' gospel choir and beginner band comprised of some 35 budding musicians. The group recently performed the national anthem during Salvation Army Week for a minor league baseball game.
Brigadier Evelyn Knaggs-Grimm is something of a matriarch to this band of siblings. At 97, she is still going strong and is very active in weekly corps activities. "She has seen it all. She's a gem," says Major Jennifer.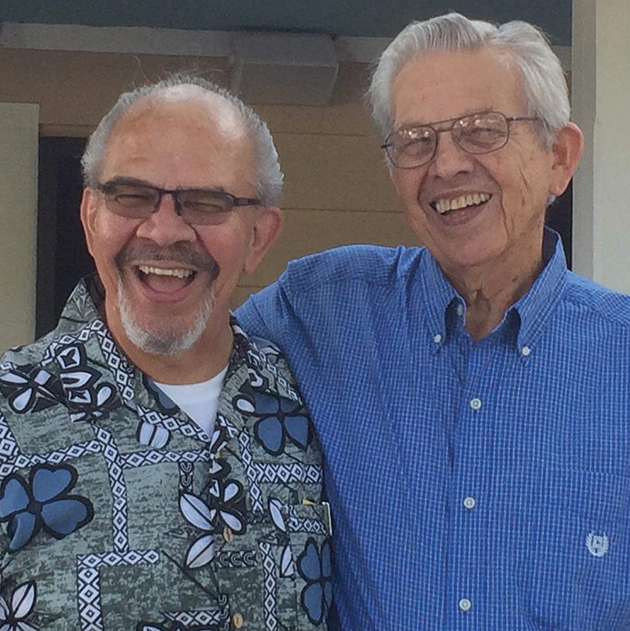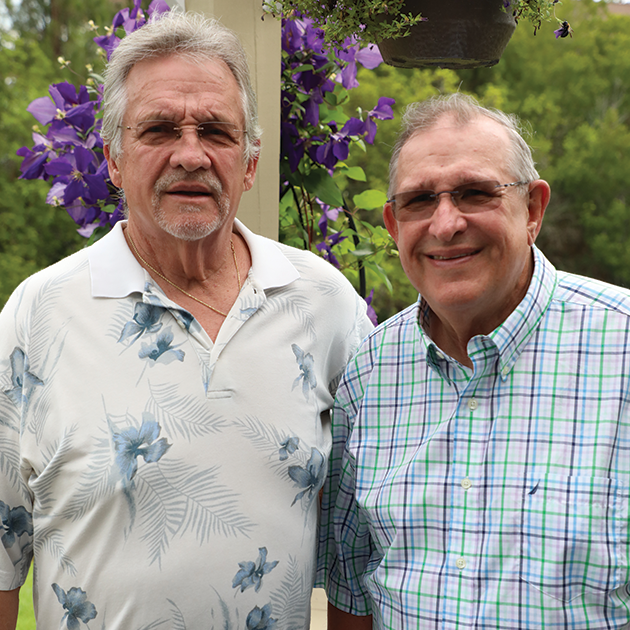 A handful of women officers (Majors Debbie Kingsbury, Norma Satterlee, Arvilla Hostetler) operate a self-care small group ministry. They meet with ladies monthly and assist in hosting family events. Major Arvilla hosts a LifNAV group, a holistic approach to help working mothers with everyday concerns, such as finance and budgeting.
Majors Steven and Hermas Pearl began a Hispanic ministry in the corps by following up with families reached through the Army's Christmas effort.
Major Karen Satterlee leads a weekly women's Bible study, currently "To Run And Not Grow Tired," which is based on Bible characters. Earlier in the year, they covered the book of James, as well as a course on "Advent of the Savior."
Majors Darrell and Debbie Kingsbury hold corps council memberships and are involved in music instruction with the youth. Major Debbie is Corps Sergeant-Major and Major Darrell leads the handbell choir. She is on the adult fellowship planning and he serves on the worship committee.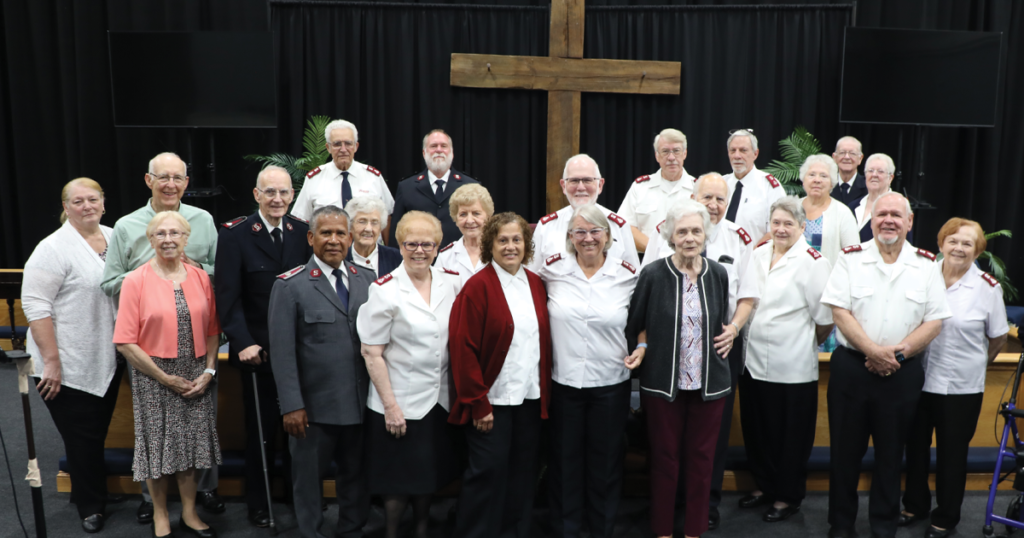 Just as amazing is what this band of brothers and sisters do 24/7—they pray. Right now, the prayer chain is asking God for a kidney to become available for a corps family member. "Petitions are going to the throne of grace constantly until that kidney is found," one prayer warrior vowed.
Related or not, the retired officers attending and supporting the corps continue to show the way to others who desire a closer walk with God as well as Christlike service to their neighbors. In that huge sense, they are definitely family.