Q&A
Q&A with Bruce Ouyang
"While you may not always be able to control what happens to you, you always have full control of your reaction."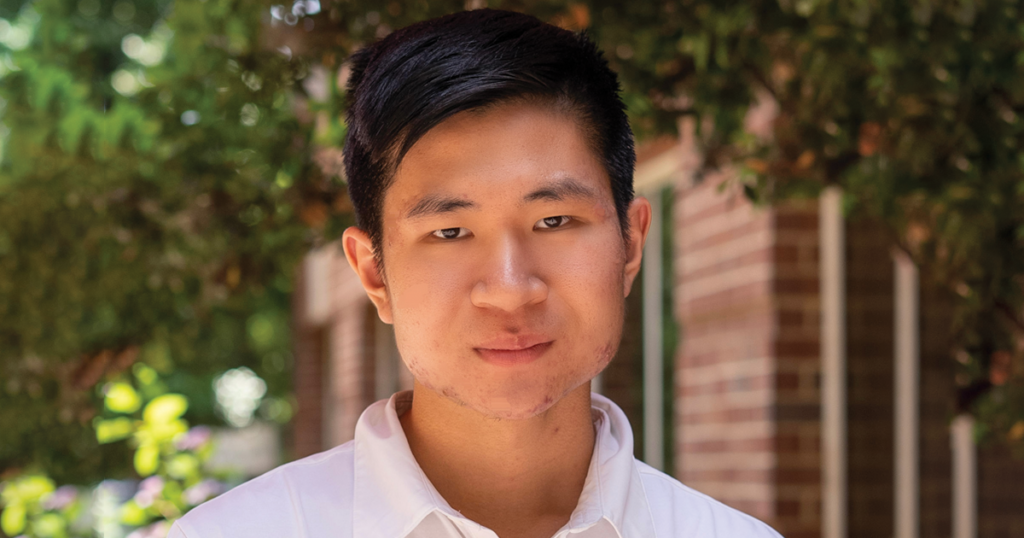 Bruce Ouyang is a sophomore at Pepperdine University where he studies integrated marketing communications. While born in China, he moved to Los Angeles at a young age. Bruce joined the National Publications team in May 2023 as the Media & Marketing Intern.
01. How did you first learn about or become involved with The Salvation Army?
Although I had previously heard of The Salvation Army, I first became involved this summer through Pepperdine University's D.C. program director, Brian Swarts, who told me it was a great work environment based on his previous experience working here.
02. What led you to apply for an internship at NHQ?
I decided to apply for an internship at NHQ because it seemed like the perfect opportunity to get some hands-on experience with digital marketing and media curation, which directly aligns with my communications major.
03. Who inspires you and why?
My biggest source of inspiration is my family. We have always been there for each other and have made a ton of progress together, coming from a small apartment in China. We have moved as a unit through our lives, whether that means celebrating a big accomplishment or pushing through an obstacle in our path.
04. What hobbies do you like to do when you're not working or studying?
My main hobby is creating my own music, which primarily falls into the hip-hop/rap genre. I love tapping into the creative side of my brain and turning real experiences and life lessons into hard-hitting punchlines. My artist name is Bruess, and I have multiple songs up on all platforms under that name (Spotify, Apple Music, YouTube, etc.). Outside of that, I regularly work out and I enjoy playing ultimate frisbee.
05. How do you balance your work, study and life?
I balance my work, study and life by scheduling my days into chunks where I focus on one specific task that I need to get done, temporarily blocking out everything else. What also helps is having friends with similar ambitions, as we make sure to keep each other accountable.
06. How does faith influence your work and/or your everyday life?
I started my journey with God somewhat recently, as I did not grow up with a background in the church. However, what keeps me going every day is the knowledge that the Lord has a plan for everything and even if I don't understand it in the moment, it will all work out in the long run.
07. What is your favorite part of being an NHQ intern?
My favorite part of being an NHQ intern is the fact that my input is valued and there is zero sense of ego from anyone here, despite the fact that they may have a higher position and more experience.
08. What accomplishment are you most proud of so far?
I am most proud of my first live performance, which was in front of more than 1,000 of my peers at my old high school, as that was the most I had ever pushed myself out of my comfort zone.
09. What are your hopes/goals for the future?
My goals for the future are to further expand my knowledge of marketing, continue to get closer to God, create my debut album and launch my own clothing line.
10. What advice do you have for other students to have success in school, work and life?
My advice for other students is to simply take accountability for all your actions. While you may not always be able to control what happens to you, you always have full control of your reaction. Recognizing this makes it significantly easier to acknowledge both things you did well and things that you could improve on, allowing you to learn and grow from each experience.