Frontlines
In Memoriam
Tributes to Distinguished Salvationists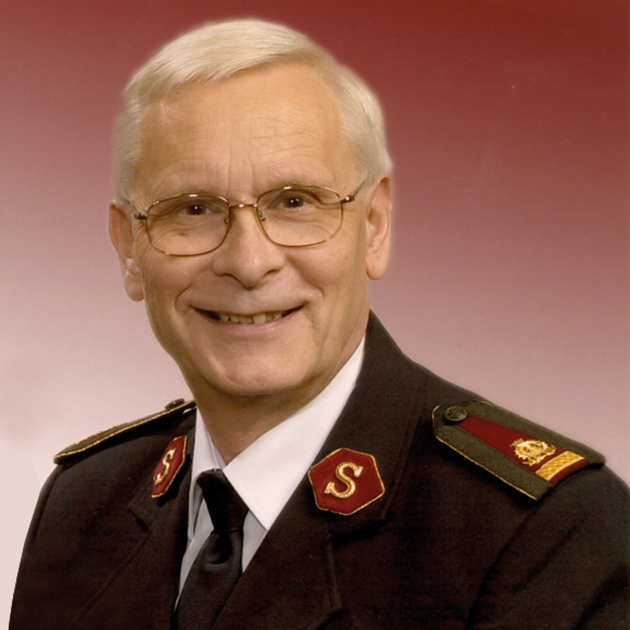 General John Larsson: April 2, 1938–March 18, 2022
John Larsson was born in Sweden to two Salvation Army officers and spent his childhood traveling with them to many countries for their appointments. He entered training at the International Training College in London and was commissioned on May 17, 1957. In his early officership, he served as both a corps officer and on staff at the International Training College. While he was the corps officer at Ealing, he married Captain Freda Turner on July 5, 1969. John and Freda served in many positions, both home and abroad, and began a family. They were in leadership positions in many territories before John was appointed as General Gowans' Chief of Staff. While in that appointment, John was elected as the 17th General of The Salvation Army. He served in this role from November 13, 2002, until his retirement on April 2, 2006.
General Larsson was beloved the world over for his exemplary leadership and God-fearing spirit. General Larsson will also be remembered for his prolific musicality, being the composer of many favorites in The Salvation Army's repertoire. Some of his best-known pieces include "They Shall Come From the East," "They Need Christ" and "I'll Not Turn Back." He also cowrote and composed 10 musicals with his predecessor, General Gowans, including "Takeover Bid" and "Son of Man!" General John Larsson is survived by his wife, Commissioner Freda Larsson, their sons, Karl and Kevin, and his grandchildren.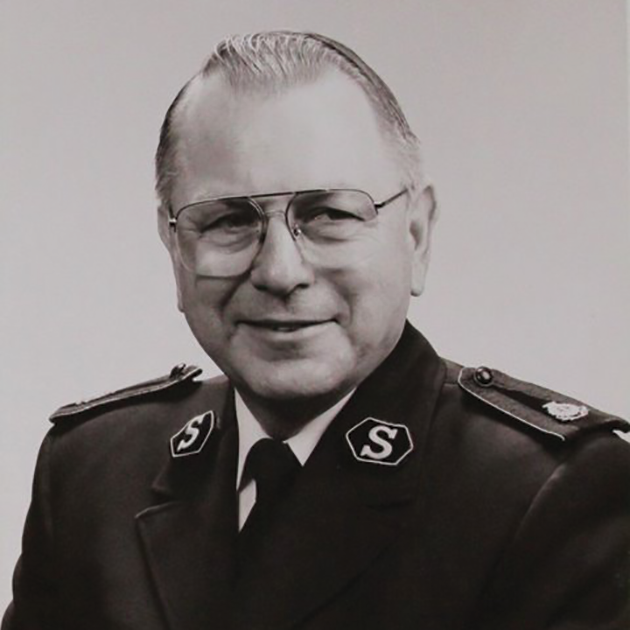 Commissioner James Osborne: July 3, 1927– May 12, 2022
Commissioner James Osborne was born in Toledo, OH, to Al and Gladys Osborne. While serving in the United States Army, James married Ruth Campbell on November 26, 1945. He left the military on October 17, 1946, and entered into officership training with Ruth. They were commissioned as Salvation Army officers in June 1947. In 1964, Commissioner Osborne attended the International College for Officers in London. From 1965 to 1980, he and his wife took on several administrative positions in the Southern Territory. In 1980, he was appointed as the Chief Secretary in the Western Territory. After four years, he went on to be the National Chief Secretary from January 1984 to October 1986. Following that appointment, he served as the Territorial Commander in the Southern Territory, and then as the National Commander in 1989. The Commissioner was awarded an honorary Doctor of Public Service by Gordon College in Wenham, Massachusetts in 1991. In 1993, he was elected as the President of The Salvation Army High Council and was therefore influential in the election of General Bramwell Tillsley. In 2014, the Osbornes were awarded the Order of the Founder, the highest award given to Salvationists, by General Andre Cox. Commissioner Ruth was Promoted to Glory in 2017. Commissioner James married Lt. Colonel Shirley Anderson on August 11, 2018.
Commissioner James Osborne was a powerful, positive influence wherever he was appointed. He was a loved and respected leader, even outside of the Army world. Commissioner Osborne was even listed in "Who's Who in Religion" and "Who's Who in America." He's survived by his wife, daughter Lt. Colonel Connie Canning, foster daughter Minnie Osburn, his brothers, as well as his grandchildren and six great-grandchildren.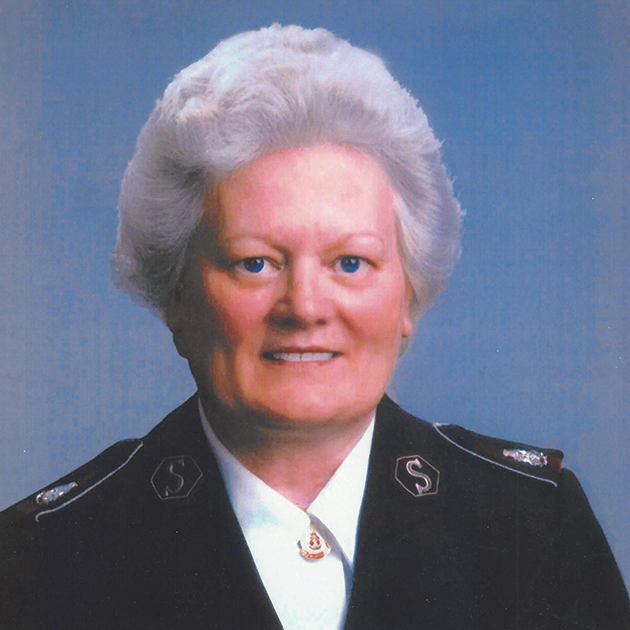 Commissioner Eva Gaither: September 9th, 1943-May 24th, 2022
Commissioner Eva Gaither was born to Richard and Merle Shue in Sidney, Ohio. After graduating from Sidney High School in 1961, Commissioner Eva entered the School for Officer Training in 1962. During her studies there, she met her future husband, Israel Gaither. She was commissioned in 1964 and spent her early officership at appointments in the Western Pennsylvania area. On July 1, 1967, a little over two weeks after the United States Supreme Court legalized interracial marriage, Eva and Israel were married. They were the first interracial couple to serve as Salvation Army officers in the United States. Much of their ministry was focused on healing racial divides in broken communities. After a series of leadership roles at both the divisional and territorial level in the Eastern Territory, Commissioner Eva and her husband were appointed as the territorial leaders in South Africa in 1999. They served in this position during Nelson Mandela's presidency. Their appointments signaled The Salvation Army's ongoing support for the cause of racial equity. Later, Commissioner Eva went on to serve as the World Secretary for Women's Ministries at the International Headquarters in London, before her final appointment as an active officer at National Headquarters in Alexandria, Virginia, as the National President of Women's Ministries.
Commissioner Gaither, along with her husband, was an inspiration to those who had the privilege to be led by her. She was at the frontlines of Army ministry during a tumultuous moment in our nation's history, unashamed and unafraid. She is survived by her husband, son and daughter, Mark and Michele, as well as four grandchildren, two brothers and a sister.