Frontlines
The Army Responds to Maui Wildfire Disaster
"The Salvation Army is here to support response for all those in need."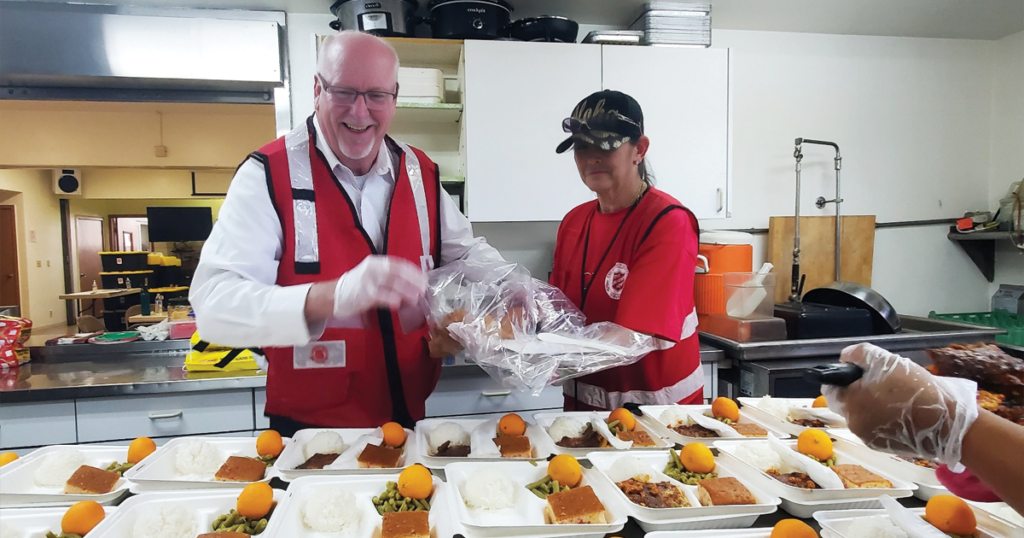 Towards the end of the summer, devastating wildfires broke out on the island of Maui in Hawaii. Many homes were destroyed, and hundreds of lives were lost. Thousands of acres of land were burned, including in the historic Lahaina area. The Salvation Army's Lahaina Lighthouse Corps complex, including the administrative building, church, thrift store, and residential quarters, was also burned down. In the face of this tragedy, The Salvation Army was once again on the frontlines, serving those in need and providing assistance wherever possible with the help of corporate partners and individual donors. 
The Army established an Incident Command Team in Maui to support all service operations. They distributed free meals to evacuees at 36 locations, some of which also provided other disaster relief supplies. At 29 locations, the Army partnered with Chef Hui from the University of Hawaii Maui College. Emotional & Spiritual Care workers helped sheltered people connect to Transitional Shelter Assistance with the State of Hawaii and the American Red Cross. Workers at the Family Assistance Centers worked with each family to identify specific needs while also providing basic necessities.
Salvationists on the mainland were also involved in the relief effort. In Sacramento, The Salvation Army Del Oro Division hosted a fundraiser at the Capitol Mall Farmer's Market, helping raise money for victims.
"In time, we will rebuild our buildings, but right now our main focus remains serving those on Maui by not only coordinating and providing meals, but also providing emotional and spiritual care," said Major Troy Trimmer, Divisional Commander of the Hawaiian & Pacific Islands Division. "While this is a devastating time for everyone on Maui and for all who know and love the people of Maui and the island around the world, The Salvation Army is here to support response for all those in need."
2,187 Emergency Spiritual Care Contacts
3,517 Snacks
10,541 Drinks
84,326 Meals provided by The Salvation Army
632,057 Meals The Salvation Army has coordinated partnering with local restaurants & nonprofits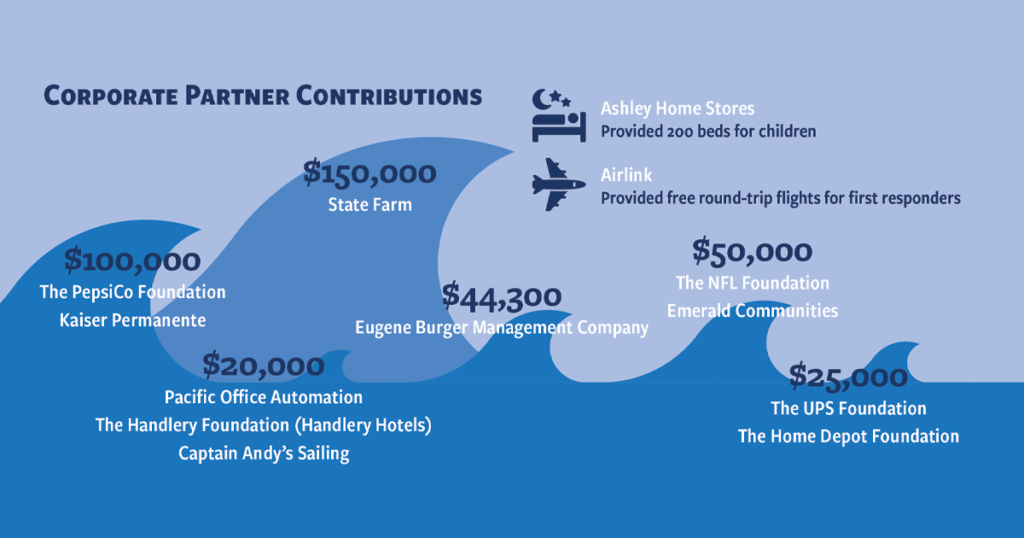 To donate and find more information on this and other disasters, click here.
Based on Situation Report via the Western Territory. Data totals as of September 25, 2023.