Feature
How to Be a New Testament Parent
God reveals Himself to us as "The Model Parent."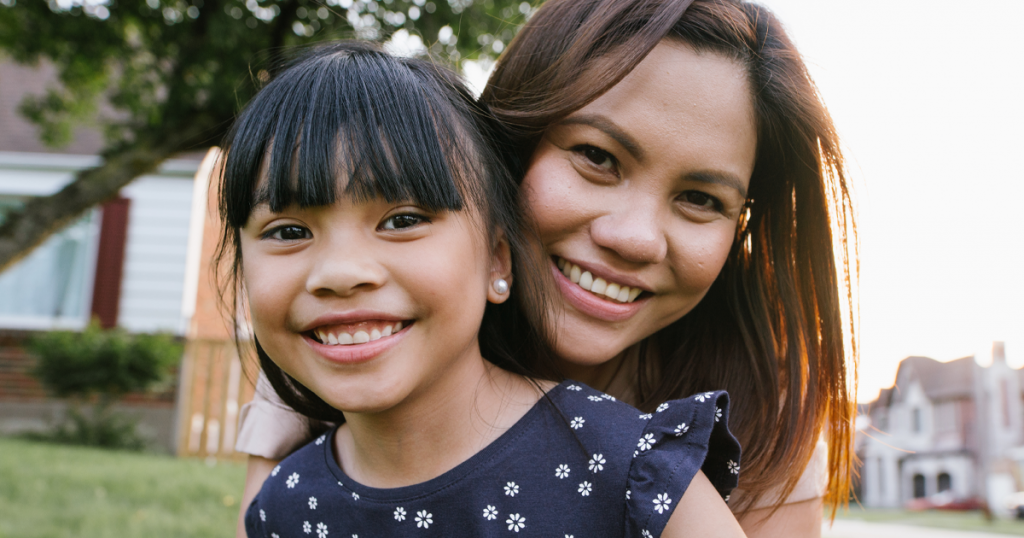 Jesus came to Earth to reveal God and His nature more clearly than the Old Testament could do. In identifying God as "Our Father," Jesus allowed us to understand God's role in the universe. He made it clear that part of His goal in coming to Earth was to help us understand the Father heart of God—a supernatural heart that beats for each of His children. God reveals Himself to us as "The Model Parent."
There is a clear difference between God's Old Testament parenting with an emphasis on behavior and His New Testament emphasis on "our need." We note in the Old Testament God's focus on bad behavior, stubbornness, selfishness and rule breaking. God's New Testament focus is on our need for Him. As human parents, we must consider whether we should attend to meeting our children's needs or the endless struggle to "fix" their behavior. In considering God as an example of the perfect parent, we will realize that we must meet our children's needs with love. Love never fails.
A second facet of God's New Testament parenting skills involves His decision to see His children not as they are, but as the people they will become. In short, He sees what sacrifice will do for a child and how that child will be transformed. As parents, we should borrow this idea of dreaming about our children's potential. All good parents must make note of the times when their children get things wrong; however, the GREAT parent catches them being good.
The New Testament reveals God as a Father who gives His children a second chance. My own experience with second chances involved the worst behaving four-year-old in all of creation. He was on time-out so often that we had to reinforce the chair. One day, I asked if he would rather have another time-out or mercy, and he asked, "What is mercy?" "That is where you promise not to do that again, and I don't give you a time-out," I told him. He said, "I will have mercy please," and it worked. At age four, he learned repentance and self-control, because he had received mercy. As parents, should we not give our children a second chance—even a third or fourth? Is there any other way to help them learn self-control?
The New Testament is rich with images of God as a model father, but these images actually appear in the Old Testament. It is in the four verses immediately following the Great Commandment: "Love the LORD your God with all your heart and with all your soul and with all your strength, that God's parent heart is revealed."
The four parenting verses that follow the Great Commandment (Deut. 6:6-9):
"These commandments that I give you today are to be on your hearts. Impress them on your children. Talk about them when you sit at home and when you walk along the road, when you lie down and when you get up. Tie them as symbols on your hands, and bind them on your foreheads. Write them on the doorframes of your houses…"
These verses that follow the Great Commandment give even New Testament parents the one thing we all need most—a reminder. As New Testament parents, we must focus on our children's needs more than their behavior. We must hold to and share our dreams of what we wish them to be, even when it is difficult. We must offer them mercy and a chance to repent as a step to self-control. We must share Bible verses as God commands in the Old and New Testaments. But the greatest commitment of all is, in the words of Theodore Spurgeon: "If we would see our children saved, we must let God save us, utterly and completely."
Three Ways to Make Daily Prayer a Habit in Your Home
1. Get them acquainted with the Lord's Prayer. Post a copy of the Lord's Prayer in each child's room.
2. Use a calendar. Get a small flip Scripture calendar to place beside each child's bed. Start and end each day with a prayer that God will help you both to understand the verses.
3. Start a prayer cup. On one side of the Styrofoam cup, write, "From me to Jesus." On the other side, write, "From Jesus to me." Each night, have your child write a one-sentence prayer and place it in a cup. Pray that prayer daily, until your child feels that he or she has heard from God. If necessary, involve other family members or the entire church. A single answered prayer is the one thing most likely to connect a child to God.
---
Parents succeed or fail by their habits. As parents, our biggest enemy is preoccupation—getting distracted from our children. Reading a daily blessing forces us to focus on each child for at least one minute each day. The words we speak can make it something a child can see and share.
Blessing #1—Romans 15:13
"May God, the source of hope, fill you with all joy and peace as you believe, so that you may overflow with hope by the power of the Holy Spirit."

Blessing #2—1 Thessalonians 5:23
"Now may the God of peace Himself sanctify you completely and may your whole spirit and soul and body be kept blameless at the coming of our Lord Jesus Christ."

Blessing #3—2 Corinthians 13:14
"May the grace of the Lord Jesus Christ, the love of God, and the fellowship of the Holy Spirit be with you…"

Blessing #4—Ephesians 3:16
"May God strengthen you with power through His spirit in your inner being so that Christ may dwell in your heart through faith."

Blessing #5—2 Peter 1:2
"May God give you more and more grace and peace as you grow in your knowledge of God and Jesus our Lord."
J. Charles White is a retired preschool teacher from Topeka, Kansas, who has been previously published in War Cry. He leads a small group of Christian day-care providers that has partnered with The Salvation Army and Prison Fellowship to give away over 300,000 copies of their Lord's Prayer coloring book, "Teach Us to Pray."