Spiritual Formation
Praying Through Advent
"We need Christmas to remind us that hope is not the prisoner of despair, but the captive of faith." — William Booth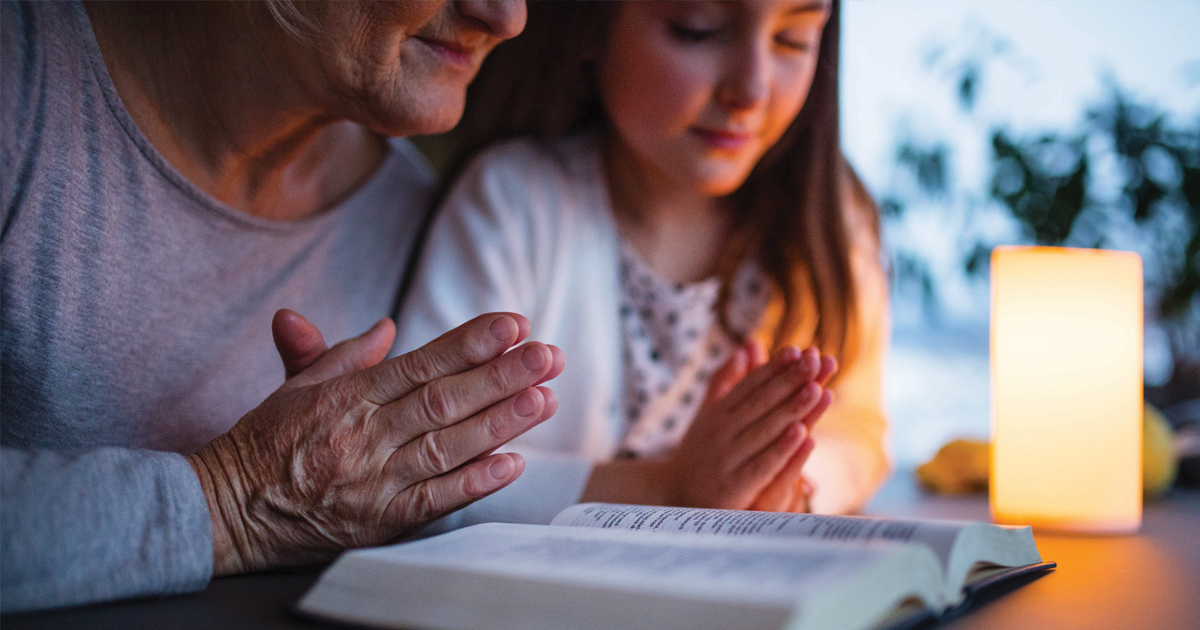 One of the challenges during a busy holiday season is finding a way to squeeze in time to pause and reflect. We must reflect upon the life-changing message of the Christ Child's birth, find an opportunity for joy and celebration, and focus on what is essential in our lives. Try to intentionally carve out time each day during this Advent season to be reminded once again of its purpose. Put aside the cries from the merchandizers to just add more stuff to the lives of others and ourselves. Focus on the essential message of the gift God has given to humanity. Make prayer a high priority of your experience this holiday season.

And in despair I bowed my head; "There is no peace on earth," I said; "For hate is strong, and mocks the song of peace on earth, good-will to men!" Then pealed the bells more loud and deep: "God is not dear, nor doth He sleep!" The Wrong shall fail, the Right prevail, with peace on earth, good will to men!


Henry Wadsworth Longfellow

20 Scriptures for Prayer & Reflection Thru Advent

New Testament
Luke 1:26-28
Matthew 2:8-20
Luke 2:6-7
John 1:1-8
John 1:5-18
Mark 1:1-3
Matthew 1:18-25
Luke 1:26-28
Luke 1:18-25
Luke 2:1-20
Old Testament
Jeremiah 33:14-16
Isaiah 11:1-10
Isaiah 40:9-11
Isaiah 52:7-9
Isaiah 40:1-5
Deuteronomy 18:15-19
Psalm 89:1-4
Micah 5:2-3
Zechariah 6:12-13
Micah 3:1-6
"I will honor Christmas in my heart and try to keep it all the year."

Charles Dickens

A Christmas Prayer
Lord, The message of the season is solid but the mounting pressure to give, to go and to do, crunches out the space in my day for me to just be. May this Advent season not rush by too fast or beat me down so as I just can't wait to get it over with. May I take the time to relish and rejoice in the message of divine love and hope. May I reflect on that message of hope and may it so be a reflection in my every action and encounter with others. I am eternally grateful for this unimaginable gift of salvation You have given. Help me to embrace and emulate it in my life. Amen.
Steps to Salvation
The Bible states that God loves you and cares for you as a person (John 3:16). Humankind has been separated from God by sin (Romans 3:23). God sent His Son as a provision for our salvation through the death of Jesus Christ on the cross and His resurrection from the dead (Romans 5:8). Doing good deeds is not enough (Ephesians 2:8-9), but receiving the free gift of salvation is (John 1:12).
You can invite Jesus Christ into your life right now by praying something like the following:
Dear God, I know I am a sinner. I need Your forgiveness and grace. I believe that Christ paid the penalty for my sin, and He died in my place, and He rose from the dead. I invite Jesus Christ to come into my life as Savior. Thank You for saving me from my sin and making me Your child. Help me to grow and learn how to serve You. Amen.