Web Exclusive
Receive What God. Has For You
Though we live in a world that is littered with despair, God's promises are true and His blessings are within reach.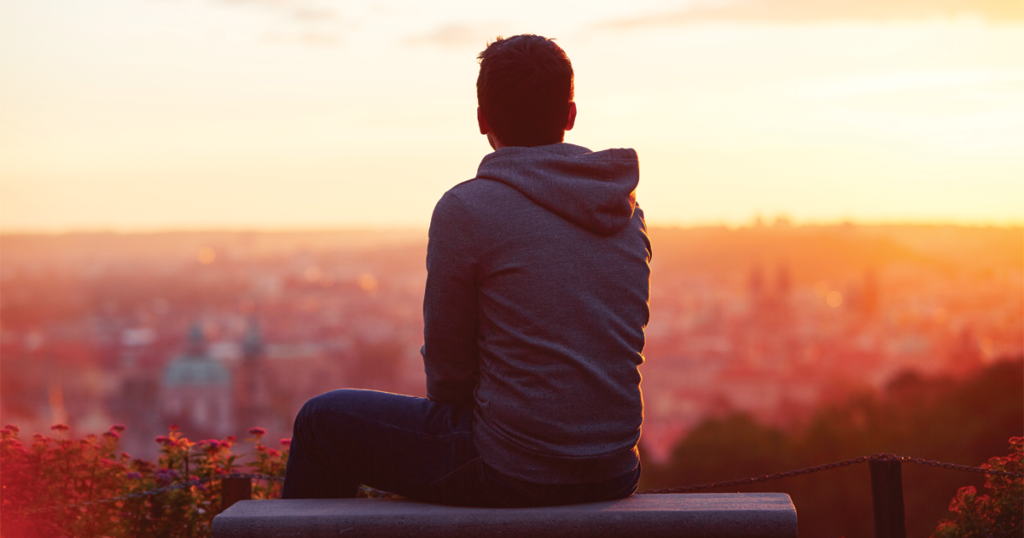 Life can be overwhelming sometimes. Try as we might to stay in control and keep everything in balance- from family to health to money- unexpected changes do come upon us that turn our joy into disappointment.
God promises to provide for us and to give us what we need. Now, this doesn't necessarily mean He wants us to be problem-free. He uses all circumstances, including disappointments and trials, to lead us to grow in areas of our faith.
God calls us to receive what He has for us, and to encourage others to accept it with an open heart. This requires us to be ready to step out of our comfort zones and try something new. It might not feel good at first, but in the long run we become better persons both personally and spiritually.
You may have heard the statement, "I am blessed, and God is good all the time." But maybe you are dealing with the unexpected loss of a loved one or long-term health troubles that are infuriatingly difficult to accept. Has some unforeseen turn of events either financially or in a close relationship brought circumstances to your door that weigh heavily in the daily course of your life?
God offers some good advice conveyed through His prophets: "Fear not, for I am with you; be not dismayed, for I am your God. I will strengthen you, yes, I will help you, I will uphold you with My righteous right hand."
Here are six blessed promises our Lord gives to us that can encourage us and those around us as well. Though we live in a world that is littered with hope­lessness and despair, the blessings of God are within reach. May they come true as you face the chal­lenges that await you.
PEACE I GIVE TO YOU.
Whatever challenges you face, there is reason to have hope. In the insecurity of the moment there is One who brings love, joy and peace. Your time of tribulation and testing will become bearable; rest assured there is a promise of Hope for everyone who "trusteth in the Lord, and; whose hope the Lord is. And the peace of God, which passeth all understanding, shall keep your hearts and minds through Christ Jesus" (Philippians 4:7).
CALM FROM A STORM I GIVE TO YOU.
In every human crisis, there comes a moment of realization that worldly knowledge and capacity to cure or remedy a particular situation has limitations. This moment of truth may overtake a person in a raging wave of despair, as the heart grieves. However, even in a tempest of the most severe personal crisis, God will calm the storm and offer a place of refuge and strength. "He maketh the storm calm, so that the waves thereof are still" (Psalm 107:29). Christ defeated every storm of life when He died on the cross, rose from the dead and promised to return to claim what is rightfully His.
ACCESS TO THE SON I GIVE TO YOU.
Although you may not understand the reason for your time of struggle, it is important to comprehend that God has provided a way of access to His peace, through Jesus Christ, His Only Begotten Son. "For God so loved the world that He gave His only begot­ten Son, that whosoever believeth in Him should not perish, but have everlasting life. For God sent not His Son into the world to condemn the world; but that the world through Him might be saved. He that believeth on Him is not condemned: but He that believeth not is condemned already, because He hath not believed in the name of the only begotten Son of God" (John 3:16-18). God is the creator of those we love, the governor of our resources and the preserver of all things. Through Him we gain access to the Son and to all His blessings.
COMPASSION I GIVE TO YOU.
Jesus Christ is the compassionate and good shepherd who gives eternal life and ministers to the sheep of God's pas­ture. "And Jesus, when He came out, saw much people, and was moved with compassion toward them, because they were as sheep not having a shepherd: and He began to teach them many things" (Mark 6:34). God does not comfort us to make us comfortable, but to make us comforters.
HEALING I GIVE TO YOU.
If your time of hurting has been unbearable, now is the time to let Jesus Christ begin the healing process. "Whereas ye know not what [ shall be] on the morrow. For what [is] your life? It is even a vapor that appeareth for a little time, and then vanisheth away" (James 4:14). As Jesus healed the blind man and restored his sight, surely, He will heal the wounded heart of a loved one.
MY WORD I GIVE TO YOU.
You can know the way of salvation through God's Word, the Bible, which can be trusted in all matters concerning salva­tion. "But the wisdom that is from above is first pure, then peaceable, gentle, [and] easy to be intreated, full of mercy and good fruits, without partiality, and without hypocrisy" (James 3:17). What you keep to yourself you will lose; what you give away you will keep forever. So, share God's Word with all you meet and they will keep it forever.
My dad said to me many times, "You can always depend on God for the blessing you need. You may not see right off, but never lose hope; God is always in the blessing business." So, I say to you, life may be dishing you an unpleasant meal, but the tasteful blessings of the Master are just around the corner and will be there to help you through tough times. Be sure you remember to thank God for the blessings you have already received. And remember, with God, all things are possible. All His promises are true, and He has many blessings just for you.
This article was originally published in the June 25, 2011, issue of The War Cry.