Frontlines
Salvation Army Work in Thailand Officially Recognized
"May He continue to lead and grant us wisdom as we seek to build a strong Salvation Army in Thailand."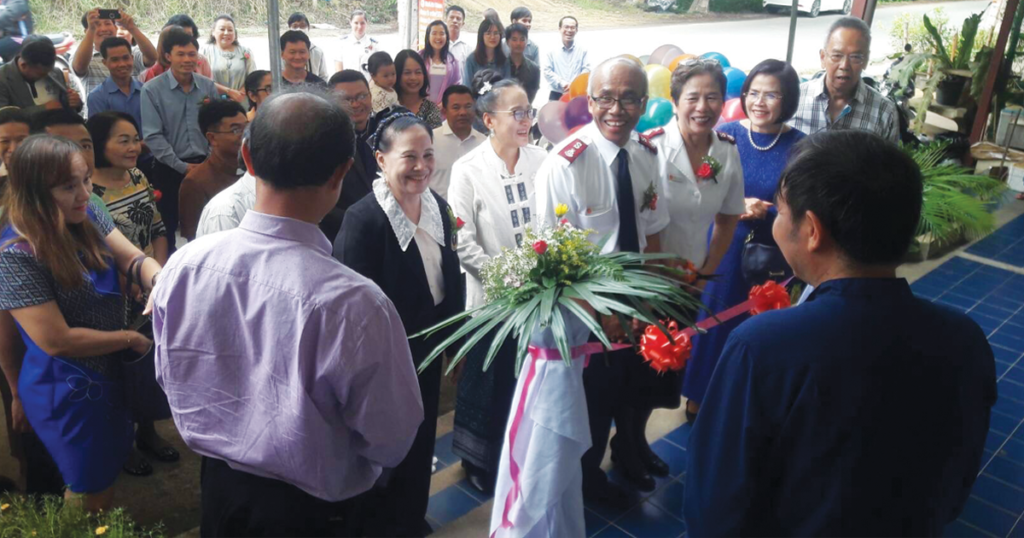 After a meeting of The General's Council on June 13, 2023, former General Brian Peddle approved the official recognition of the commencement of the Army's work in the Kingdom of Thailand, making it the 134th country in which The Salvation Army has a legally and officially recognized ministry.
Although the process for registration of The Salvation Army as a legal entity began in 2016, it was only on April 28, 2023 that the government of Chiang Province approved the establishment of The Salvation Army, with Thailand officially becoming part of the Singapore, Malaysia, Myanmar and Thailand Territory.

The Salvation Army began to explore the possibility of ministry in the country during a visit to Chiang Mai, northern Thailand, in 2012. As a developing country with a population approaching 70 million, a need for the saving gospel of Jesus Christ and the work of the Army was identified. Despite a strong economy, freedom of religion and open and friendly ties with the West, wealth and prosperity is enjoyed by some whilst others are still living in poverty.
Pioneering work in Chiang Mai was undertaken in August 2014, when International Headquarters appointed Majors Ken and Neva Phiouthong to initiate research and development, work that continued to advance under subsequent officers and lay personnel. There has been a worshipping community since 2015, with the joyful enrollment of soldiers under each leadership team.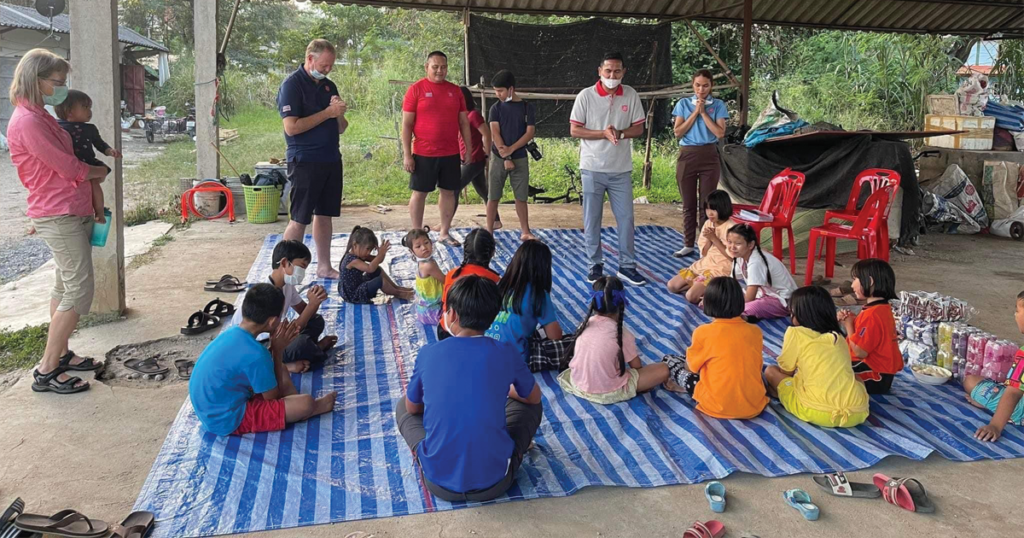 The activities of The Salvation Army in Thailand have been diverse, including assisting flood victims, visiting prisons and offering support to the homeless and those living in poverty. Other work to share the good news has included camps for underprivileged children, sports ministry, team and women's group Bible studies, fundraising, fellowship events, men's fellowship gatherings and home visits.
We celebrate God's timing in officially opening the doors for The Salvation Army's work in Thailand. We march forward with grateful hearts to fulfill God's mission for the Army in the country. May He continue to lead and grant us wisdom as we seek to build a strong Salvation Army in Thailand.