Frontlines
Silent Sufferers
"Praise be to the God and Father of our Lord Jesus Christ, the Father of compassion and the God of all comfort, who comforts us in all our troubles, so that we can comfort those in any trouble with the comfort we ourselves receive from God." – 2 Corinthians 1:3-4 NIV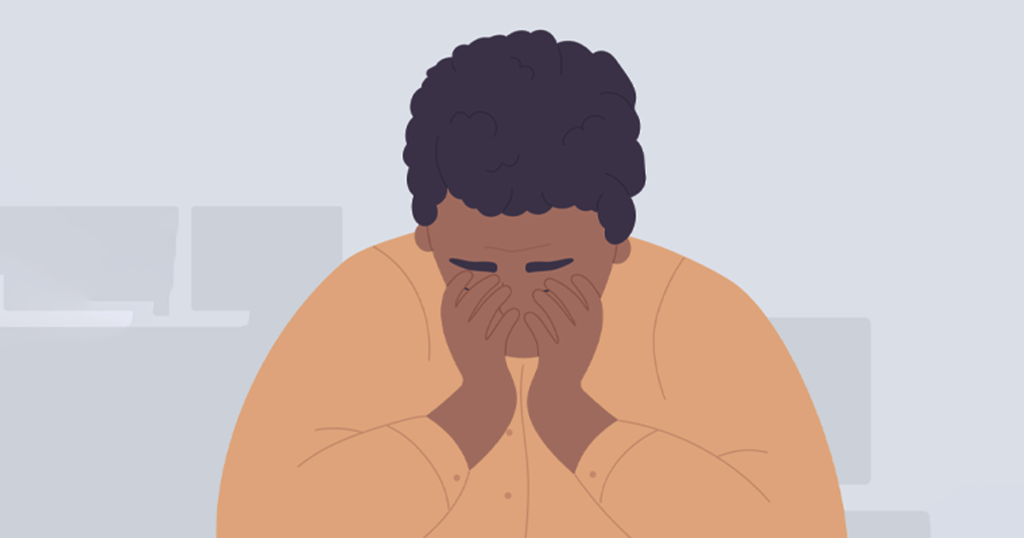 Growing up, I had my share of bumps and bruises, spills and falls, just like most young boys, but nothing serious. In high school, I had a diving accident which gave me whiplash, but I didn't suffer lasting effects. In my early 20s things got a little worse. At age 22, I was in a terrible car accident, but still, after medical treatment I had no long-lasting effects except scars from a lot of stitches and some tightness in my injured left hand. Then, in the years following, came a compound leg fracture and an accident on my bicycle, causing more stitches and a concussion.
It was around this time, in my late 30s, when widespread chronic pain began and settled into my body, never to leave. Over time the pain spread into my upper back, neck, shoulders and arms. Now at the age of 64, I struggle with chronic headaches and pain in my facial muscles, jaw pain and arthritic pain in my feet and ankles, in addition to the back pain. I have been to every doctor, specialist, chiropractor and massage therapist in my area. I have had injections, acupuncture, dry needling, myofascial cupping and herbal remedies. Still, I can find no long-term relief.
Why do I share all this? Because as a person who loves Jesus, I could not understand why He would allow me to suffer this way. I cried out, especially when the pain kept me up at night, "God, You could heal me in an instant, so why don't You? Do You not love me? Is my faith not strong enough? Is my lack of sleep and the pain going unnoticed to You?" The Word says, "by His stripes we are healed" (Isaiah 53:5 NKJV).
The hardest thing, though, was that I often felt so alone in my pain and suffering. Even though I had wonderful Christian friends, church and a loving family, as my pain grew worse, the feeling of isolation in my pain grew with it. As loving and caring as one's family and friends may be, they may tire of hearing you complain about how you feel, and they most often don't know how to help you, and may feel helpless themselves.
In an effort to get some help outside the medical field, I researched to see if there were any support groups for people with chronic pain and illness. Unfortunately, I could find no groups like this, at least not near me. I was both surprised and disappointed. Therefore, the question I started asking myself, and now ask the church, is where do hurting and wounded Christians go to find help and support? I sadly came to understand that many churches function with an "out of sight, out of mind" mentality. People with chronic pain and illness often feel out of sight.
According to the CDC and the National Institutes of Health, anywhere from 100 to 133 million Americans suffer from some form of chronic pain or illness. How many of those people are in the church? Wonderful, Christ loving Christians, who feel lost and alone because of pain and illness. How many of these people have been told by well-meaning friends or church leaders, "I will pray for you," who don't really take the time to know and understand a person's suffering? How many of these well-meaning folks have said, with no real thought, "Well, maybe you need to have more faith," thus causing the hurting person to start questioning their faith, or think that something is wrong in their walk with Christ? I heard these same statements many times over the years, only to feel more confused and alone, questioning my faith. The Bible defines mercy as being more than forgiveness and the withholding of punishment. God also shows His mercy for those who are suffering through healing, comfort, the alleviation of suffering and care for those in distress. He acts from compassion and mercy. Is the church today showing compassion and mercy to those who are in pain or suffering from an unyielding illness?
Almost two years ago, the Holy Spirit put it on my heart to start a support group in my own church. I was unsure if I could do this, and questioned God, "Why me?" I certainly had a lot of knowledge about chronic pain and illness after many years of reading material on the subject. However, it was usually in a search of a cure. But I had also read several books by Christian authors and sufferers who talked about God's plan in our pain and illness, and how they'd learned to adapt and work through their own suffering through Christ and the Word. Through my reading, I had inadvertently become specifically equipped for this work.
Taking this information, I made a plan and shared it with my corps officers, Captains David and Shannon Martinez. They were very excited by the idea and gave their support. In 2021, the Chronic Pain and Illness Ministry at The Salvation Army Dearborn Heights Citadel was started. We have weekly meetings attended by both members of the church and people outside of the church. The group has been more successful than I could have imagined!
Through the study of God's Word, we have been on a journey together to gain a better understanding of why we suffer and are learning to use that understanding to strengthen us and renew our often-lost hope. I have also incorporated the use of material by Christian authors such as Kimberly Rae and Joni Eareckson Tada, two well-known authors who struggle with their own chronic pain and illnesses.
The most beautiful thing to come out of this is that we have learned to love each other and share our burdens. It's a safe space where we can share our deepest hurts and pain without judgment. We always pray for each other in a true, caring fashion. We also have fun watching videos from people like Joni Eareckson Tada, watching inspirational music videos, having guest speakers, celebrating our birthdays and sharing positive praise reports. Everyone looks forward to the meetings and feels bad when they cannot show up for any reason.
Another important aspect of serving the needs of those with chronic pain or illness within the church is offering them opportunities to serve others. Though people may be physically limited by their illness or pain, there are many things they can still do. They can be part of a prayer team, serve snacks at church functions, be greeters, get involved in registration and records, make caregiving phone calls and participate in a variety of other activities. Church members with pain and illness still want and need to feel whole and useful in some way.
So, how does the church start a chronic pain and illness support group? The answer is fairly simple. First, and most importantly, according to author Stephen F. Saint, "Those who suffer want to be ministered to by people who have suffered themselves." People who suffer want people who have suffered themselves to tell them there is hope. Someone like that should lead such a group. It may be difficult for someone who is not suffering themselves to know how to properly relate to those who are, and to truly understand the feelings of loneliness, depression and hopelessness that people with chronic pain or illness may experience. Though this does not have to be a hard rule, author Mary J. Copen also suggests this to be a viable quality of the group leader or leaders.
There are dozens of books written by Christian authors on the subject of pain and illness leaders can turn to as a guide to conduct such a group. Several of these books also offer Bible study companions and guidance for both the group leader and the group. My personal favorite book, and the one I use for my class, is "Why Doesn't God Fix It?" by Kimberly Rae. Her book and Bible study companion look at suffering from a biblical perspective, and each chapter explores the different emotions and feelings that a suffering person may go through. There are also many videos that talk about dealing with pain and suffering. Of course, the number one resource for guidance is the Bible itself.
Though it often may not feel like it, God knows our pain and suffering on an intimate level, and wants us to come to Him for help and to comfort us through His Word. There are many in the church who suffer from some form of chronic pain and illness, and often these people may feel alone and isolated. I believe the church can do a better job of ministering to sufferers, giving them a place where they can feel safe and be surrounded by others who share the same burden; a place to feel loved and ministered to in their unique circumstance. Galatians 6:2 says to "carry each other's burdens, and in this way you will fulfill the law of Christ" (NIV).