Spiritual Formation
Rest
"Come to me, all you that are weary and are carrying heavy burdens, and I will give you rest." – Matthew 11:28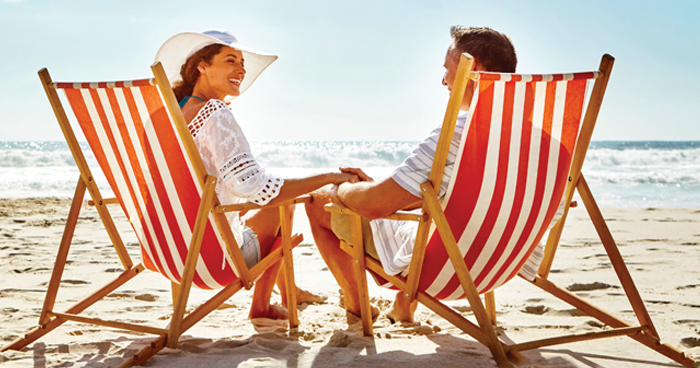 "God, You have made us for Yourself, and our hearts are restless till they find their rest in You."

St. Augustine
Summer is a time when we naturally shift gears and slow down. The weather lends itself to warmer temperatures and higher humidity which adds to an overall sluggish feeling. Ceasing activity in the summertime is naturally encouraged, as the body needs time to recreate itself and revive its energy for the busy months ahead. Regardless of the season, oftentimes, the burden of life weighs heavy on us, and we get no sense of relief. Rest is the furthest thing from our minds and daily experiences. Financial pressures, marriage issues, difficulties with children, health concerns, depression, and various troubles add to our sense of restlessness and growing anxiety.

Despite all of that, the call still comes from Jesus. It's a personal invitation to come and rest—to be released from the burdens that weigh down on us so mightily. We invite you to take some time this month to consider entering into this rest to which Jesus invites you. Make room for prayer, the reading of God's word and reflection in your life.

"No soul can be really at rest until it has given up all dependence on everything else and has been forced to depend on the Lord alone. As long as our expectation is from other things, nothing but disappointment awaits us."

Hannah Whitall Smith
20 Scripture Readings on Rest
Consider reading, praying and reflecting over this list of passages in the coming days as you contemplate resting on your journey.
New Testament
Philippians 4:6-7
Matthew 11:28
Matthew 11:29-30
1 Peter 4:7
Hebrews 4:9-10
Hebrews 4:11
Mark 2:27-28
1 Corinthians 6:15-20
Mark 6:31
John 14:27
Old Testament
Psalm 62:1
Jeremiah 6:16
Psalm 4:8
Psalm 23:1-2
Psalm 34:8
Deuteronomy 5:12-14
Exodus 34:21
Exodus 23:12
Genesis 2:1-2
Exodus 20:11
A Prayer for Rest
Dear Father, I have got to stop but I can't. The world continues to spin, and I feel I must keep spinning with it. How can I ever slow down? Show me the way to begin to delight in this rest of soul and body You are so eager to give to me. You call me to recreate and to relax. You remind me that this is truly Your world and it's a better place because I am in it. You need me at full strength. Alert. Ready. To do that You remind me to recharge. Slow. Stop. And, I am.

"Teach us to realize the brevity of life, so that we may grow in wisdom" (Psalm 90:12 NLT). I am stopping Lord, in these moments. To catch both my breath and balance. I am forever grateful for the life I have to live given to me by You. Amen.
Steps to Salvation
The Bible states that God loves you and cares for you as a person (John 3:16). Humankind has been separated from God by sin (Romans 3:23). God sent His Son as a provision for our salvation through the death of Jesus Christ on the cross and His resurrection from the dead (Romans 5:8). Doing good deeds is not enough (Ephesians 2:8-9), but receiving the free gift of salvation is (John 1:12).
You can invite Jesus Christ into your life right now by praying something like the following:
Dear God, I know I am a sinner. I need your forgiveness and grace. I believe that Christ paid the penalty for my sin, and He died in my place, and He rose from the dead. I invite Jesus Christ to come into my life as Savior. Thank you for saving me from my sin and making me your child. Help me to grow and learn how to serve you. Amen.