Frontlines
Sports Ministry
"I believe that the potential for changing the trajectory of lives through sports is limitless."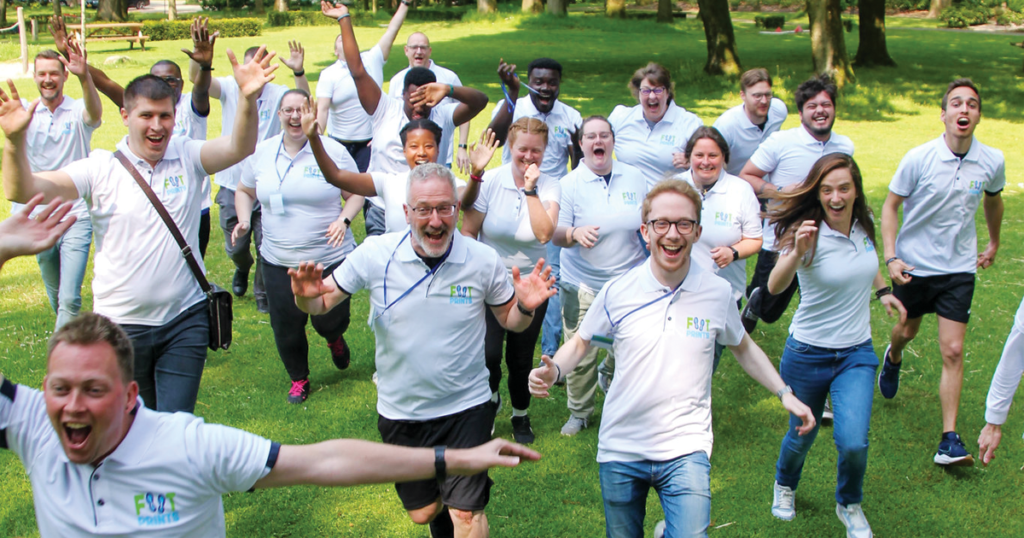 "I want my legacy to be hope through sports because that's what it did for me," said Kris Mallet, Rookie Basketball Association (RBA) Director. Kris has run the RBA sports ministry program at the Salvation Army corps in Duluth, MN, for almost 11 years. This past May, she had the unique opportunity to attend the European Sports Mission Conference in the Netherlands at The Salvation Army's 50|50 Hotel Belmont. The conference was a pilot program that was intended to be a gathering for people to come together and connect with each other while learning about other sports ministry programs that might be replicated in their respective territories.
While Kris and the Duluth corps focus on sports ministry through basketball, another attendee at the conference had a soccer program and others offered more variety-based sports ministry with various degrees of program commitment. With 30 participants and 14 countries represented, no two corps utilized the same sports and activities, making the commonality more apparent: everything is ministry.
"People will do sports regardless of their faith," Kris stated. "More people are watching, coaching and playing sports than are involved in the church globally. On Sunday mornings, many people find themselves traveling to away games. How do we reach them?" she asked. While attendance at churches seems to be on the decline, the interest in RBA youth programming is on the rise with 500-700 children per year participating. However, the growth of the program is restricted by the resources of the corps.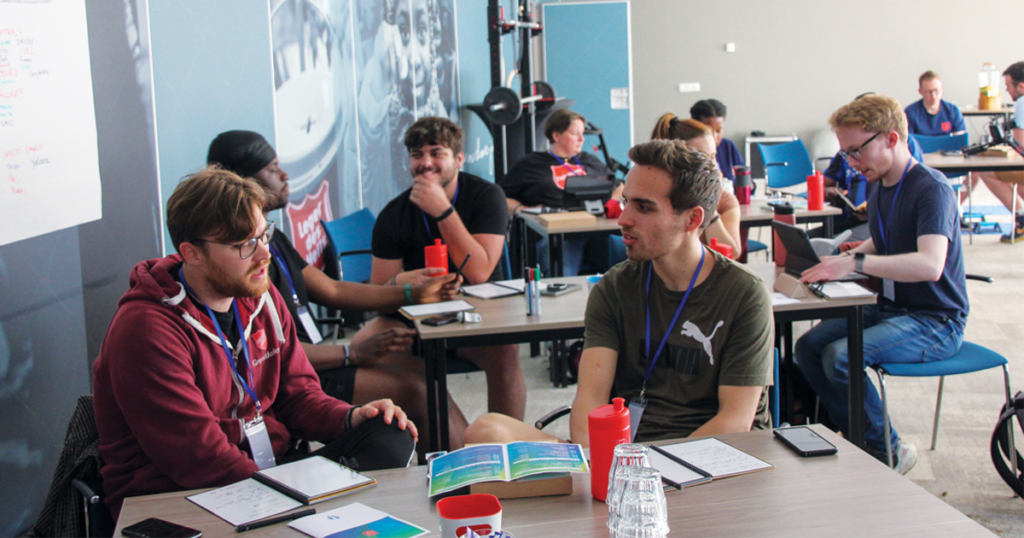 Since that disparity is the case in most instances, we should be thinking about how to reach a broader audience in various ways. If everything we do is ministry, then why shouldn't a universal interest like sports be used to minister?
Second Thessalonians 3:9 states that "… we wanted to present ourselves as a model for you, so that you might imitate us" (NAB).
Ministry is more than Bible verses, church services and prayer; it's about setting a good example for others, especially younger generations. It's how you respect your teammates, how you encourage and lift others up and it's how you feel the presence of God when you play. Matthew 18:20 says that "for where two or three gather in my name, there am I with them" (NIV), so surely a three-on-three match could be that "gathering" as long as loving and reflecting God are an integral role.
So what's the takeaway? What does Kris wish that she could share about her experience? "It starts with a conversation," said Kris. The first way to help others integrate sports ministry into their corps is to create a virtual meeting place where anyone can come to learn about the options and success stories of others. Why reinvent the wheel when we can learn from each other?
Beyond the initial conversations, however, a guide to sports ministry needs to be created in order to give consistency and oversight to all of the programs, much like the process of franchising restaurants under the same guidelines as the parent organization. Without such guidelines in place, instances like Minnesota's legally mandated online concussion training would be missed, and liabilities would be compromised. It would be easy for a corps to be intimidated by starting a sports ministry program from scratch, but their communities might also suffer from missed outreach and support.
"Sports ministry not only impacts the lives of the children, but also the parents" Kris noted. "I'll walk up to a parent at a game and ask, 'How are you doing? Can I pray for you? How can I support you?'" In this fashion, sports ministry can permeate a community and make real change. "This will likely be the hill I die on," Kris laughed, "but I believe that the potential for changing the trajectory of lives through sports is limitless." And she's right: "'With man this is impossible, but with God all things are possible'" (Matthew 19:26 NIV).
The fact of the matter is, the world is changing, and it's not always changing for the better or bringing people closer to God. With change comes the need for adaptability, and sports ministry is one of the adaptive ways that can spread the mission of The Salvation Army and God's love. So, the question becomes, "Will The Salvation Army be the leader that picks up the torch and continues to lead the team toward victory in His name?"
Cyndi Lewis is the director of development for The Salvation Army in Duluth, MN.