Frontlines
Stead Room Dedication
On September 6, a dedication and ribbon cutting ceremony was held for a newly designed conference room at The Salvation Army's National Headquarters in Alexandria, VA.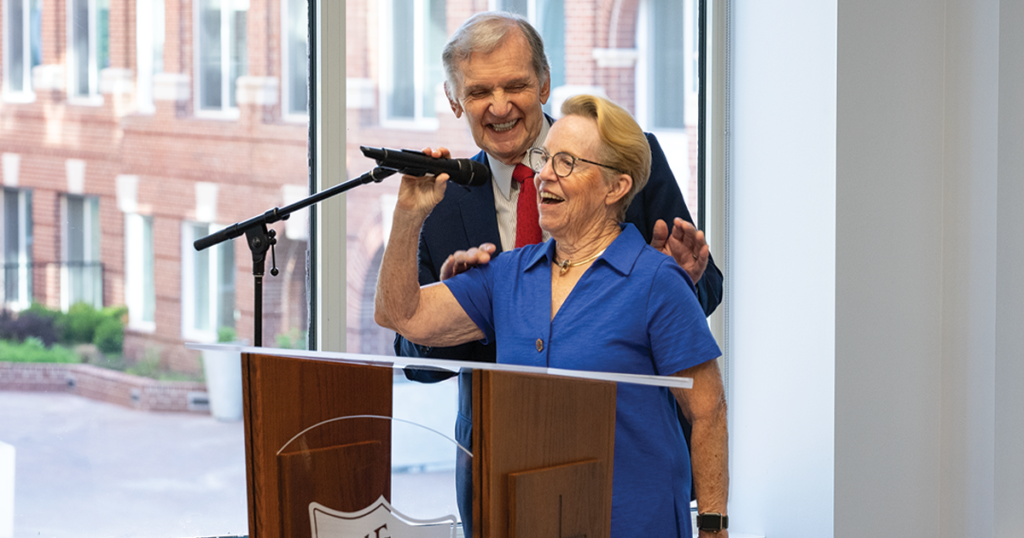 The Stead Room is named for Jerre and Mary Joy Stead, descendants of William T. Stead.  
A well-known journalist, Stead  formed a strong partnership and relationship with William and Catherine Booth in the Army's early days. Stead assisted William Booth in writing "In Darkest England and the Way Out," Booth's book detailing the plight of the poor in Victorian England.  Stead later partnered with Bramwell Booth to expose child slavery and prostitution industries in England. 
Jerre, a direct descendant, and Mary Joy Stead were in attendance at the ceremony. Jerre and Mary Joy met as teenagers at The Salvation Army in Maquoketa, IA. Jerre went on to serve as the founder and leader of several corporations, and now serves as the Executive Chairman and CEO for Clarivate PLC. Mary Joy has been and continues to be involved in a wide range of philanthropic endeavors. She currently serves on the Western Territorial Advisory Board. The Steads are enthusiastic supporters of The Salvation Army and are proud of their ancestor's legacy and work with the Army. During the ceremony, National Commander Commissioner Kenneth Hodder presented them with a first-edition copy of "In Darkest England"  before the ribbon cutting ceremony. In addition to their philanthropic generosity and leadership, the Steads are also enthusiastic supporters of TSA.