Frontlines
Still Here, Still Serving
The National Commander Honors General John J. Pershing at Arlington National Cemetery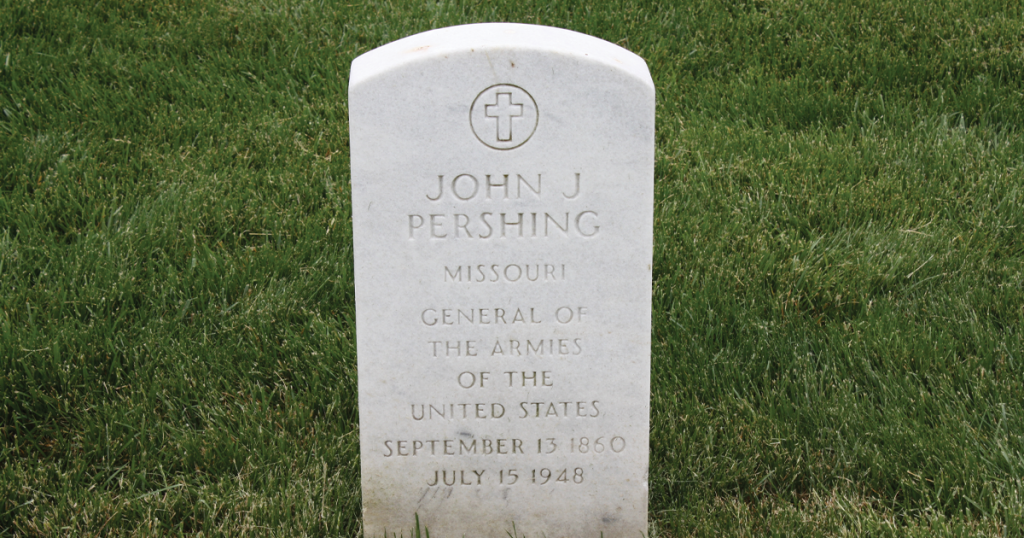 At a ceremony at Arlington National Cemetery in May, National Commander Commissioner Kenneth G. Hodder and special guests placed a wreath of remembrance at the grave of World War I General John J. Pershing. Participants included National Headquarters (NHQ) staff, special guests Air Force Major General Lenny Richoux, former Deputy Assistant Secretary for the US Army and National Capital Area Command Advisory Board Member Mr. Van Hipp, Jr., Navy veteran and adult rehabilitation graduate Edward McNair, with Commissioner Willis Howell, USA South territorial commander and a Navy veteran, also attending.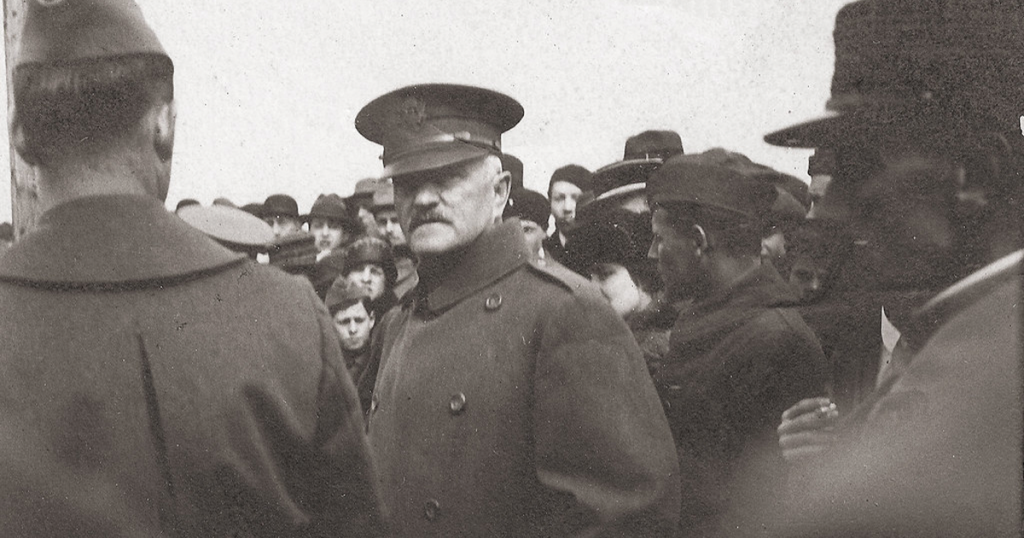 The commissioner remarked on The Salvation Army's special relationship with the U.S. military that spans over a century and how it began with exemplary service offered by Salvation Army personnel, including the doughnut girls, at the frontlines of World War I. When a house fire took the lives of General Pershing's wife and daughters, local Salvation Army officers helped during those tough times. A few years later, when National Commander Evangeline Booth requested that Salvation Army personnel be allowed to go to France to serve the troops, General Pershing readily agreed.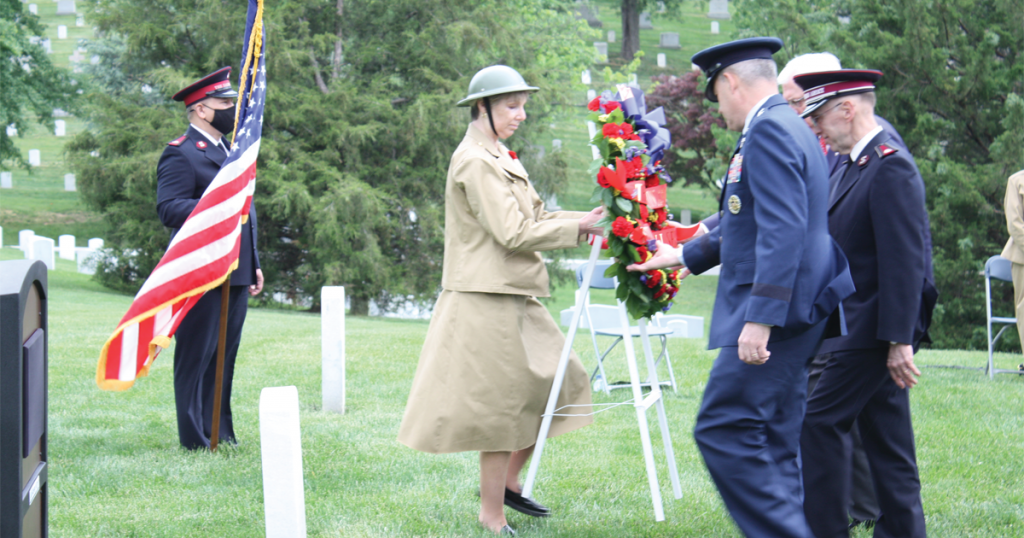 NHQ employees in doughnut girls uniform greeted attendees. Members of the National Capital Band provided patriotic interludes, and National Social Services secretary Major Margaret Davis sang a beautiful rendition of "Amazing Grace." The ceremony ended with a prayer.