Frontlines
The Army at Large: October 2020
The Army's ministry spans 131 countries worldwide. Here's a look at how the Army is doing the most good around the globe.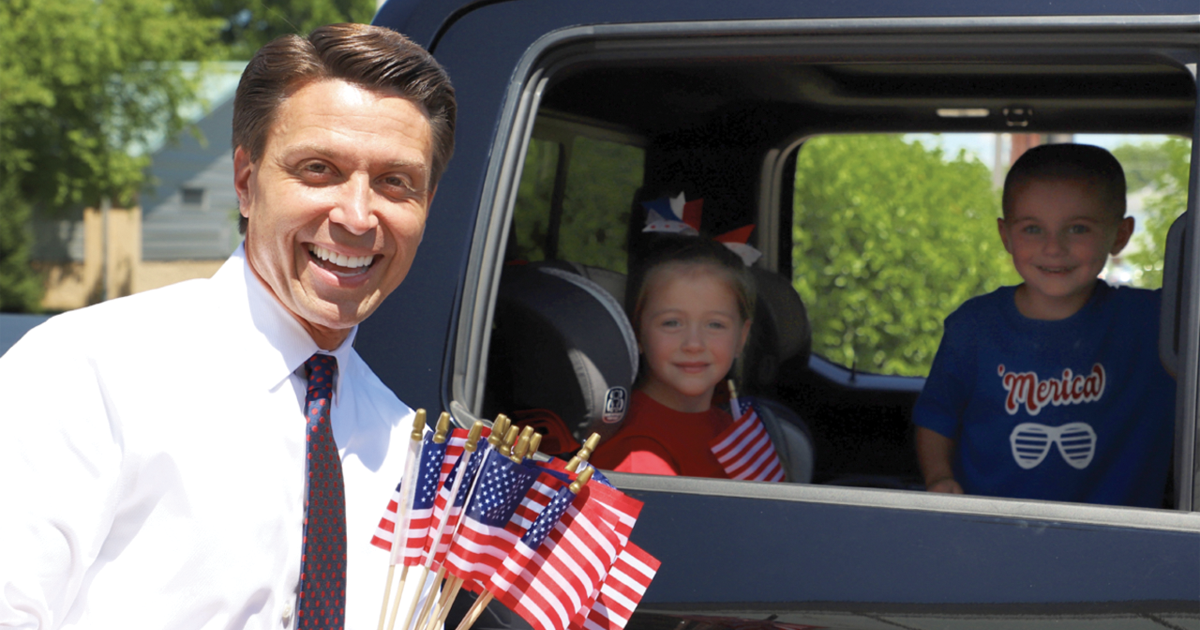 Ashland, OH

Matt Miller, Mayor of Ashland, OH, and former Salvation Army employee, recently helped at a children's feeding program at the local Kroc Center. The event was aimed at providing food for children and families disproportionately affected by the economic strife brought on by COVID-19.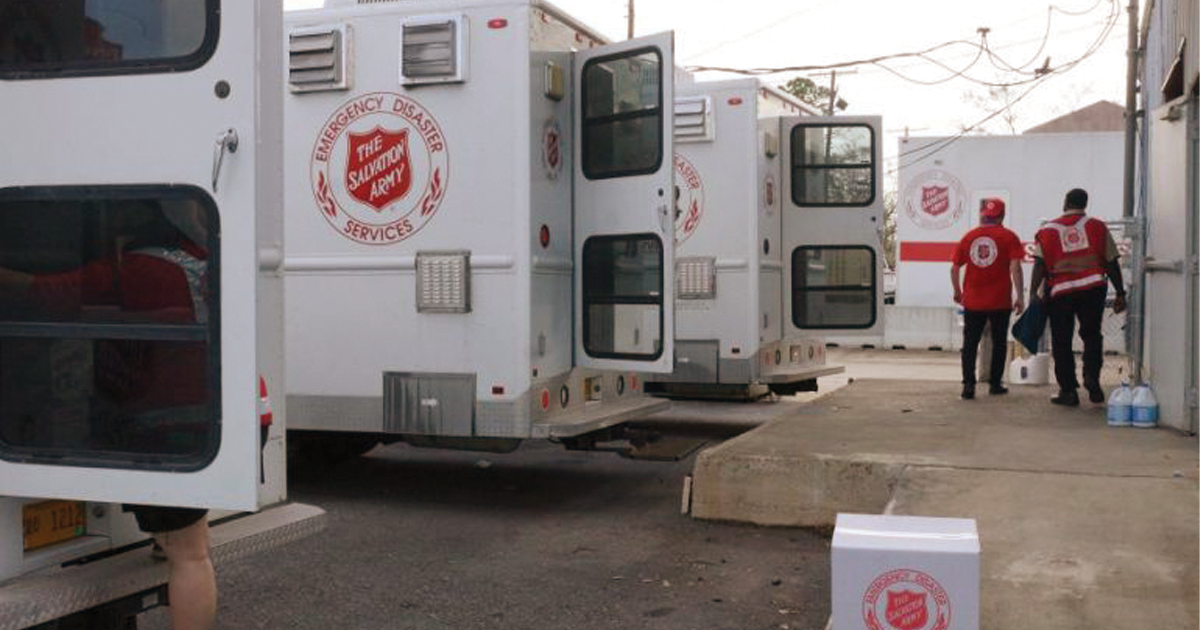 Lake Charles, LA
To combat the damage of Category 4 Hurricane Laura, the Army delivered food and drinks to those in need. Regular meal and hydration services continued as long as residents remained without power and water. For many residents, the Army became a beacon of hope after days with nothing. One resident, Deatta, whose house is severely damaged, talked about her fear as the ceilings caved in and her windows blew out around her. The simple luxury of a few bottles of water made a tremendous difference. "The Salvation Army is the only organization I've seen on the ground this early. It means so much to know that someone cares about us."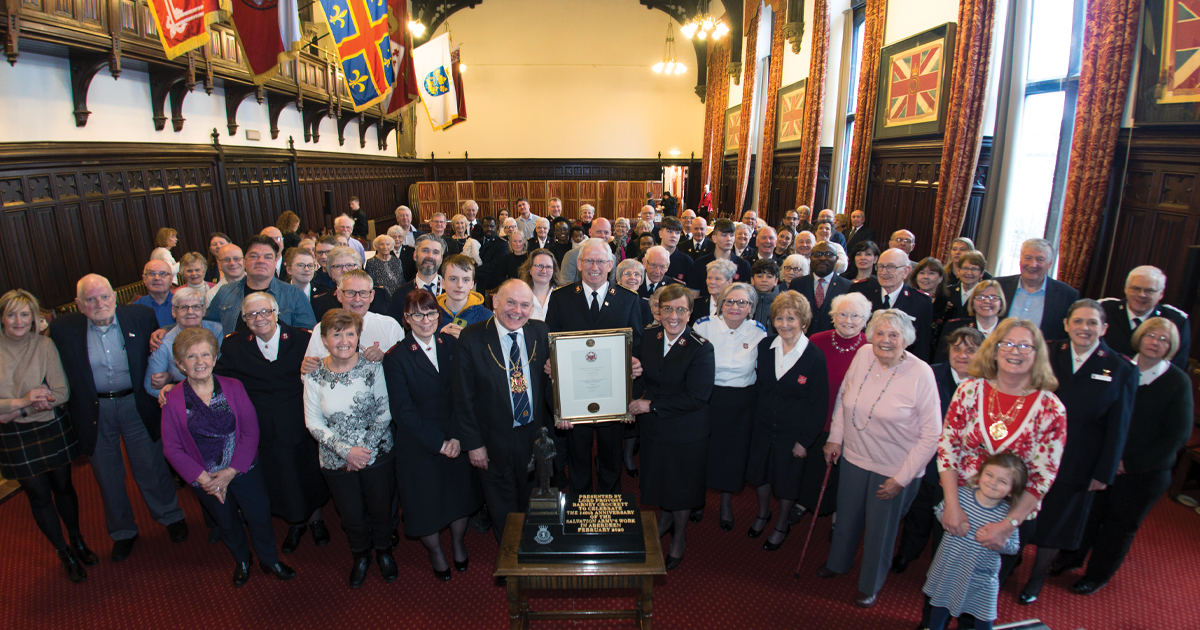 Aberdeen, Scotland

Exactly 140 years since three officers arrived in Aberdeen, Scotland, United Kingdom, to start The Salvation Army's ministry there, General Brian Peddle and Commissioner Rosalie Peddle (World President of Women's Ministries) led anniversary celebrations earlier this year.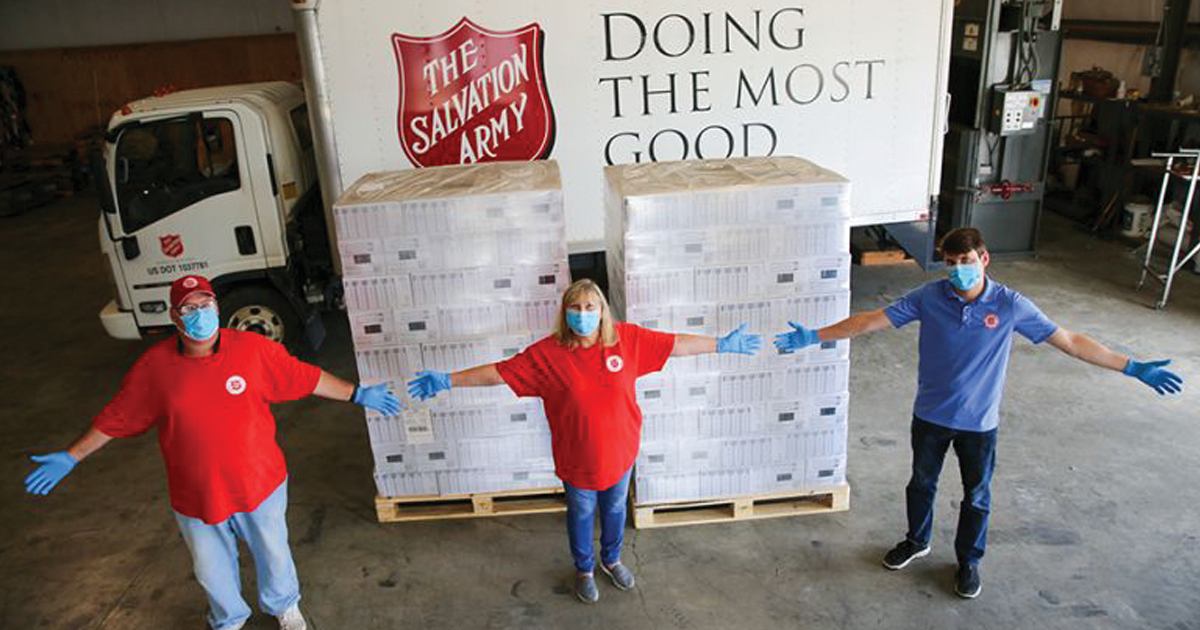 McDonough, GA

In June, Dwayne "The Rock" Johnson donated 5,000 bottles of Voss Water to The Salvation Army of Georgia Emergency Disaster Services for those impacted by tornados in the state. In a statement about his donation, Mr. Johnson said, "We hope this Voss Water donation provides some sense of relief as you and so many others work to rebuild and get these families back into their homes. I'm proud to be part of this community and send you my deepest thanks for taking care of those among us who need it most now."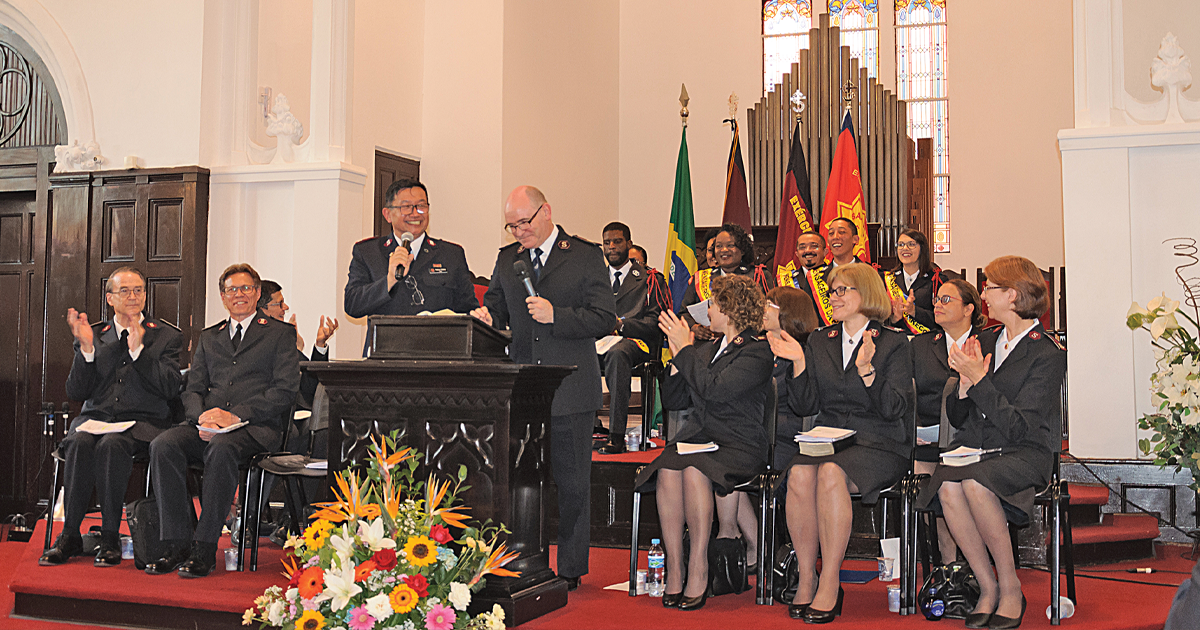 Brazil

From income-generation to renovation, from an inauguration to the welcome to the Messengers of Reconciliation, the Chief of the Staff (Commissioner Lyndon Buckingham) and Commissioner Bronwyn Buckingham (World Secretary for Women's Ministries) witnessed and participated in a variety of programs, initiatives and spiritual celebrations during a visit to Brazil.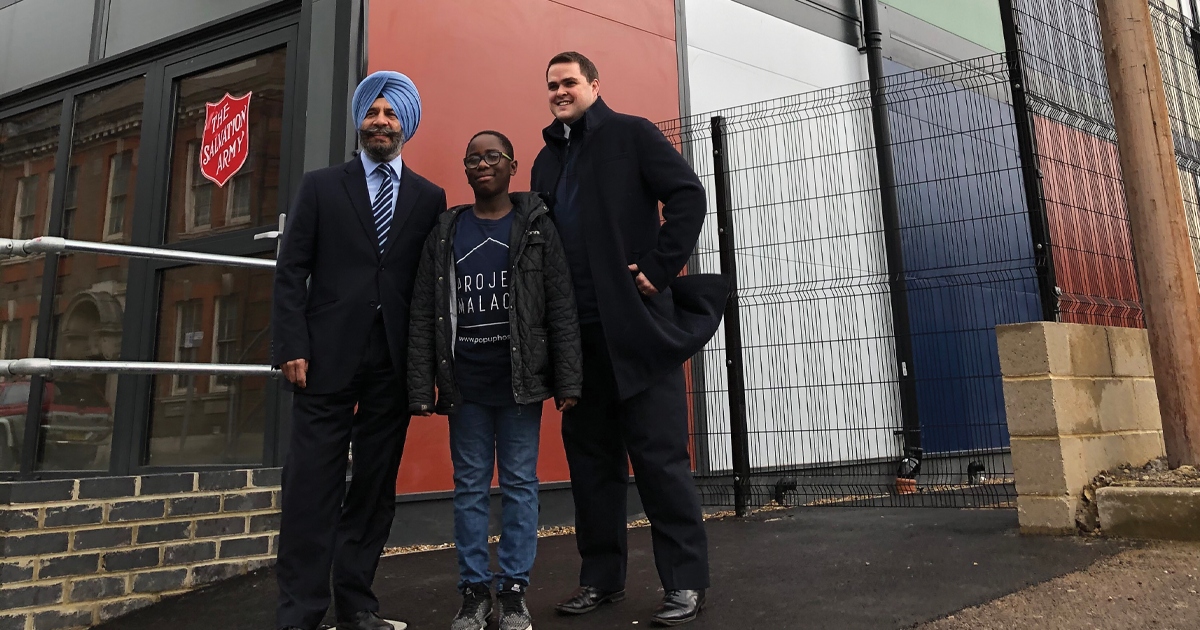 London, UK

Malachi Place, a brand-new center to help tackle homelessness in Ilford, East London, opened its doors to support those in need of a roof over their heads. The initiative is a joint £5 million ($6.4 million) venture by The Salvation Army and the London Borough of Redbridge Council. The building is made up of 42 self-contained flats, finished and decorated to provide safe and comfortable homes. It is the first of its kind in the UK to target rough sleepers who have no recourse to public funds.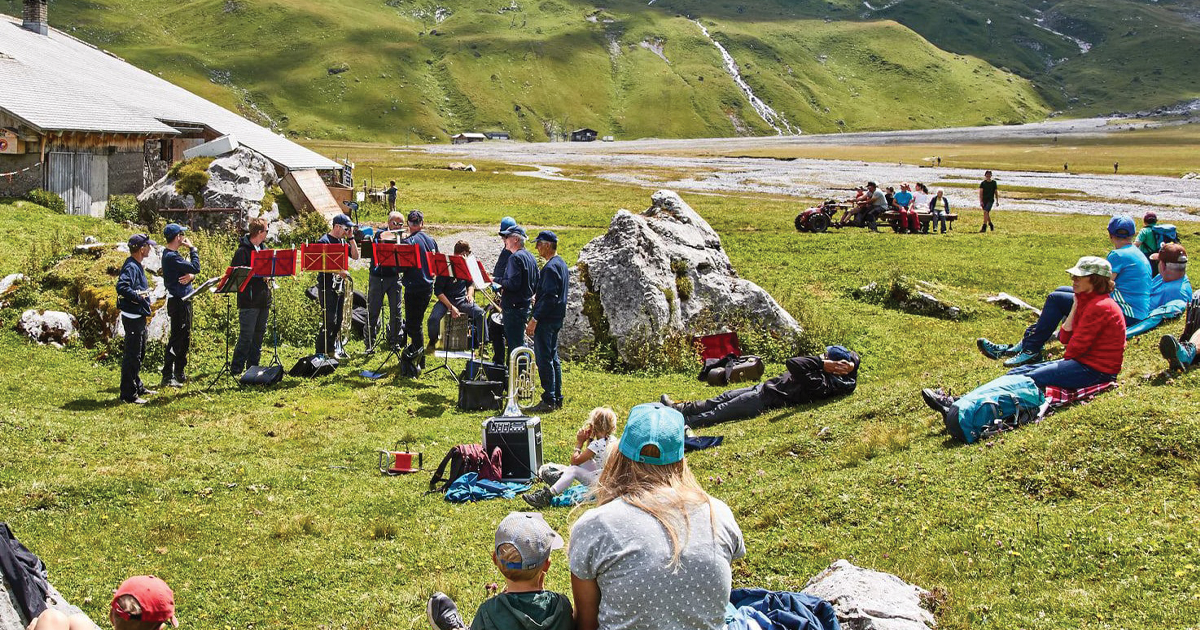 Adelboden, Switzerland

An annual program in Adelboden, Switzerland allows summer camps, members of the local Army churches and farmers to spend their summer on the Alps with their cows to make cheese. Since the services are outdoors this summer, the Army has organized open-air services with worship taking place in areas of great natural beauty.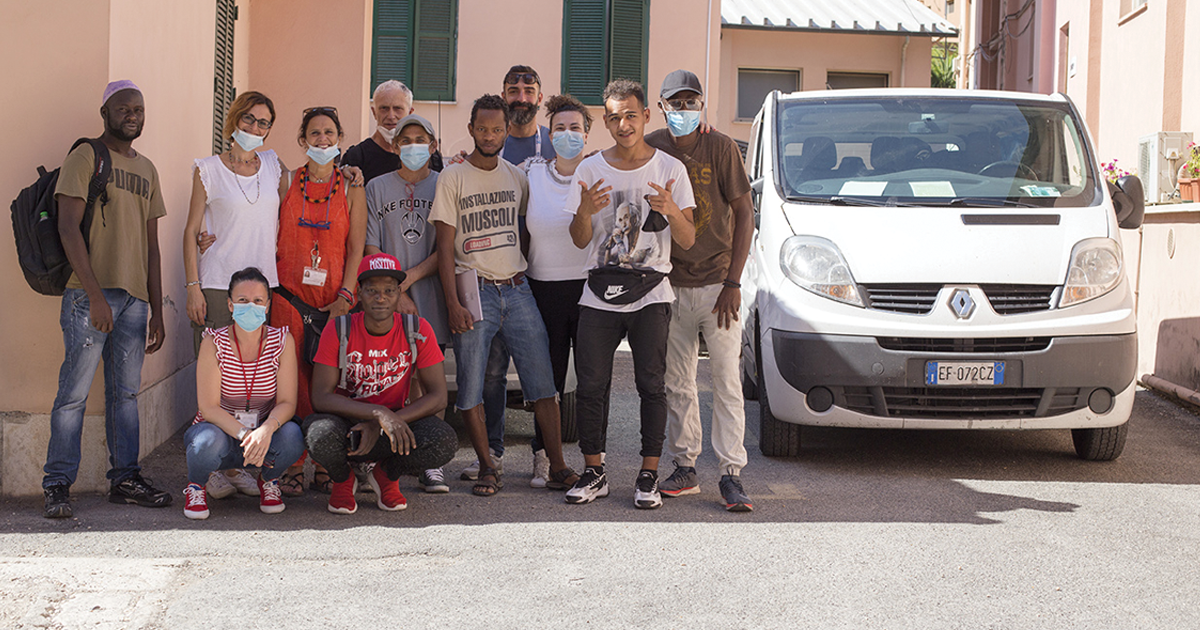 Rome, Italy

A new residential facility has opened in Rome, providing permanent accommodation for up to 14 refugees who had previously lived in the Army's social services center in the Italian capital. The director of the initiative explains that the newly renovated apartments will enable independent living but also continue to provide wrap-around case management services to residents. While this is a first step towards independent living, the Army will provide ongoing support and help connect residents with partner agencies, social services and health professionals as required. Each resident will have a dedicated Salvation Army social worker as they work to achieve their personal goals.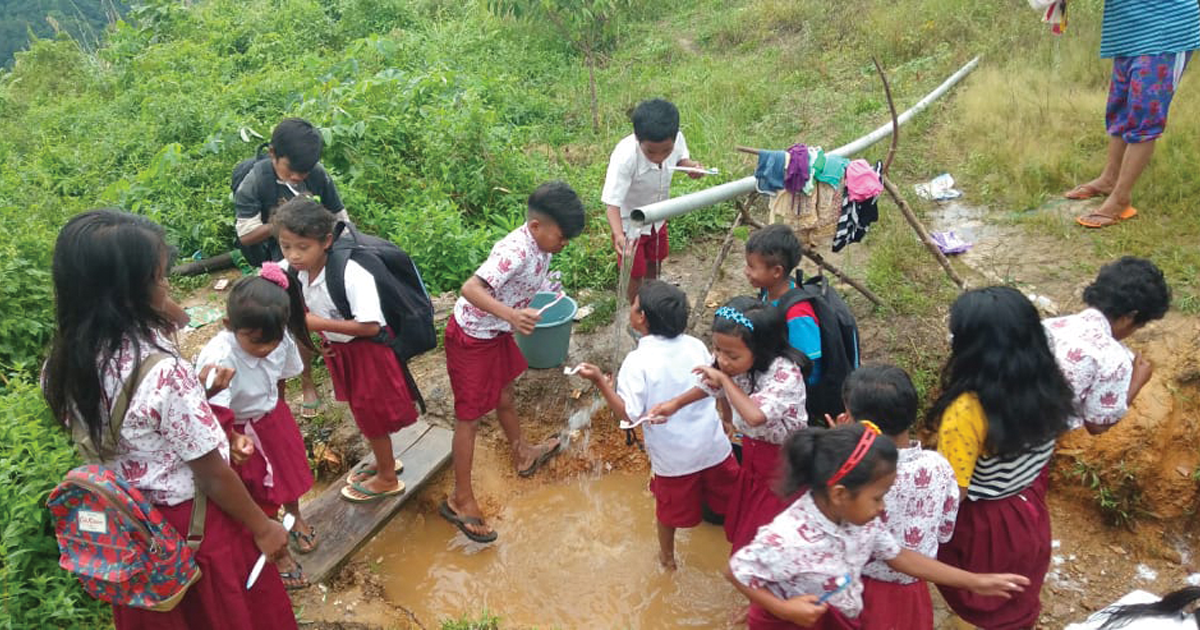 Indonesia

In Indonesia, the demands placed on the education system by COVID-19 vary widely depending on whether the schools are in rural or urban locations, but Lt. Colonel Alberth Sarimin says that staff at The Salvation Army's 107 schools have found a variety of ways in which to care for their pupils. Teachers used email and WhatsApp to send lesson plans to the students in cities. But for those who lived in remote villages, this did not work. The government recognized areas, mostly the more remote rural areas, as low risk. Teachers can physically distribute hard-copy study material to students in these areas. Schools in the low-risk areas, or "green zones," can work towards reopening soon.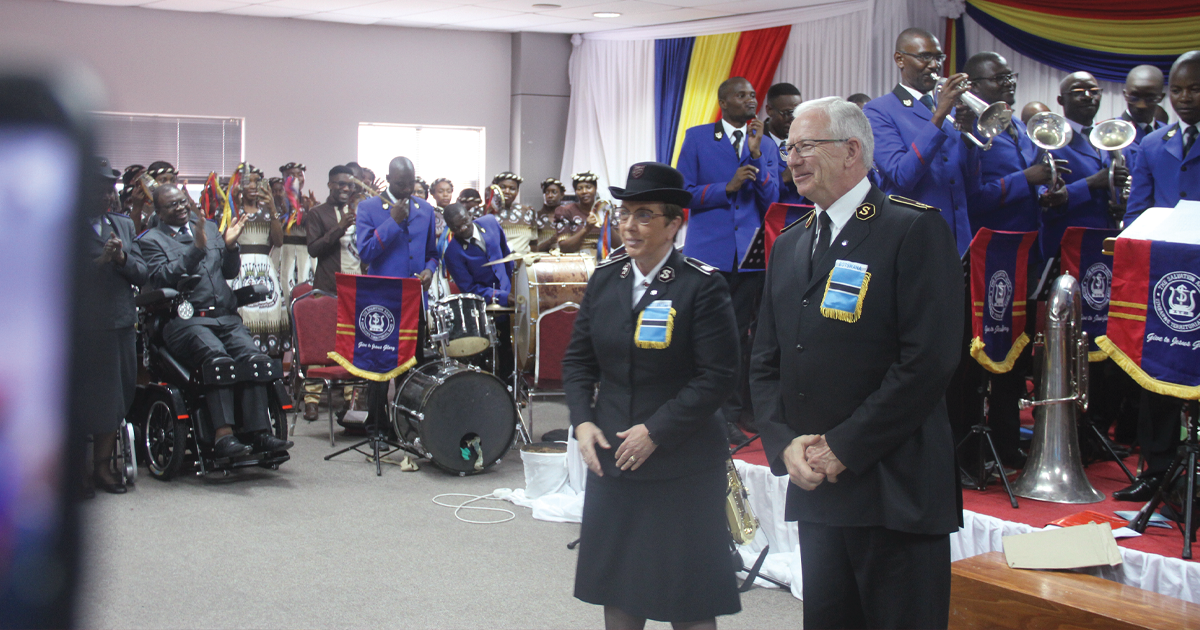 Botswana

Salvationists and friends were overjoyed to welcome General Brian Peddle and Commissioner Rosalie Peddle (World President of Women's Ministries) to Botswana earlier this year, where they became the first international leaders to visit the country. The General and Commissioner Peddle also spent time in Zimbabwe during the week-long visit to the Zimbabwe and Botswana Territory.