Frontlines
The Army at Large: September 2020
The Army's ministry spans 131 countries worldwide. Here's a look at how the Army is doing the most good around the globe.
Kake, AK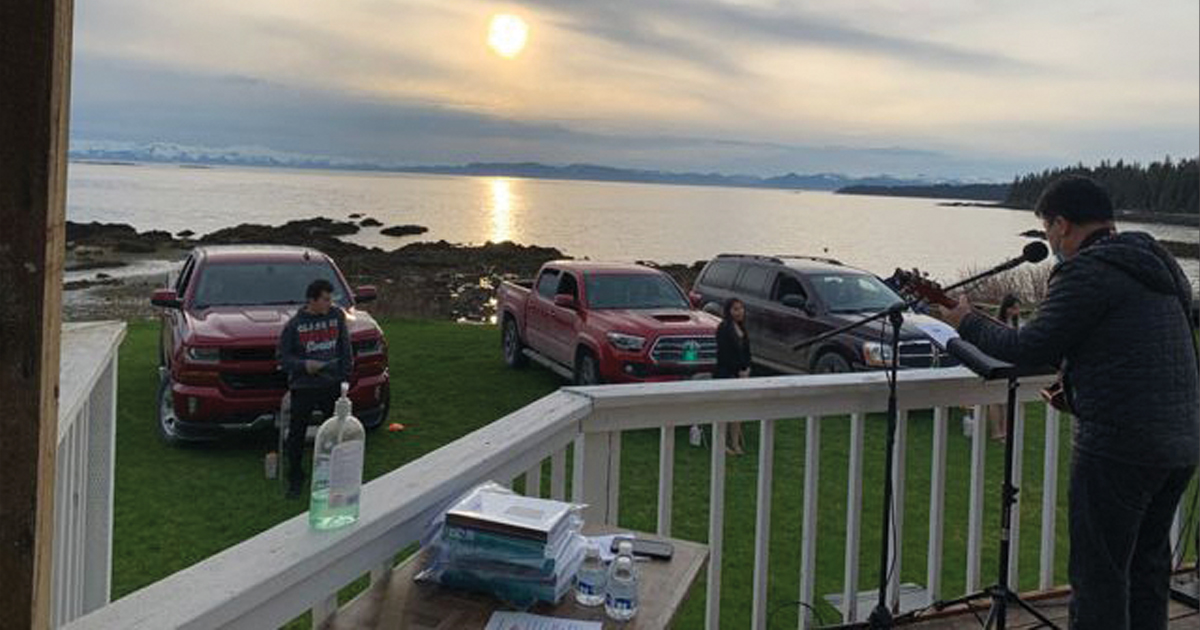 The Salvation Army Kake Corps participated in a drive-in baccalaureate service for high-school graduates on May 8 on the lawn between the Kake Memorial Presbyterian Church and the beach. As a graduation gift, the Kake Corps gave each student an "Adulting Survival Kit" with, among other things, Hershey's Kisses to remind them they are loved, a PayDay candy bar to remind them hard work pays off and a small scroll of Scripture to remind them to always look to God's Word. Located 100 miles south of Juneau on the northwest coast of Kupreanof Island, the village of Kake has about 500 residents; nearly 70 percent of them are of Tlingit heritage.
Albany, OR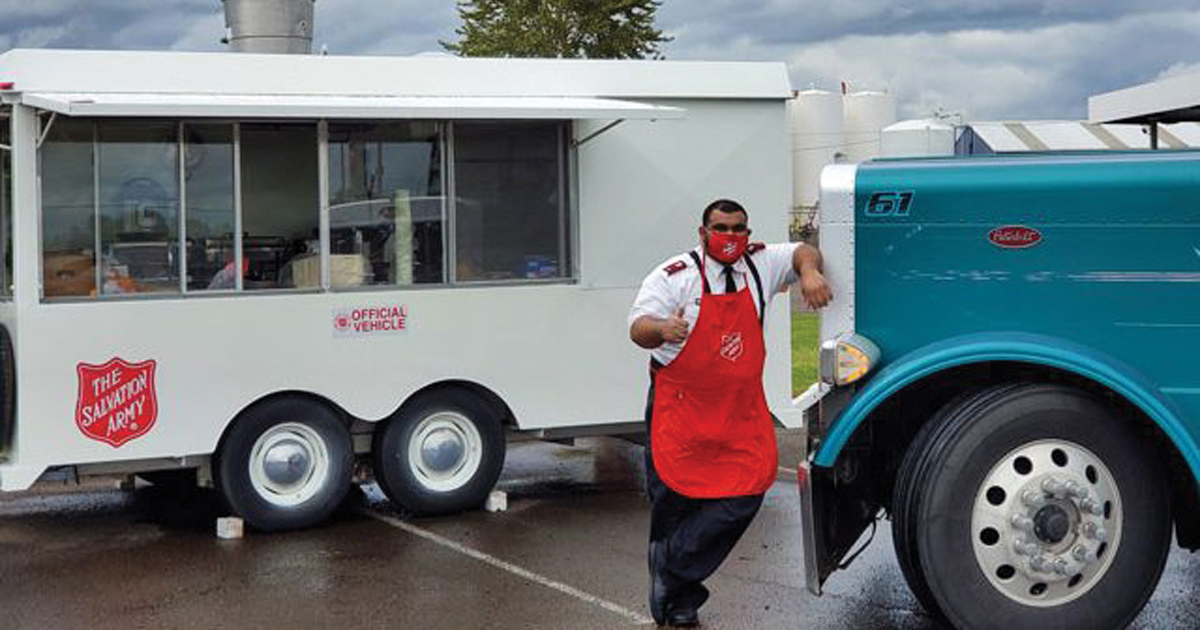 The Salvation Army Albany Corps set up Truckers' Table at Exit 233 to provide free meals for truckers because many of these essential workers are having trouble finding somewhere to park and get a hot meal to eat amid the COVID-19 pandemic. In the first 10 days, Truckers' Table provided more than 200 meals to truckers.
Evanston, IL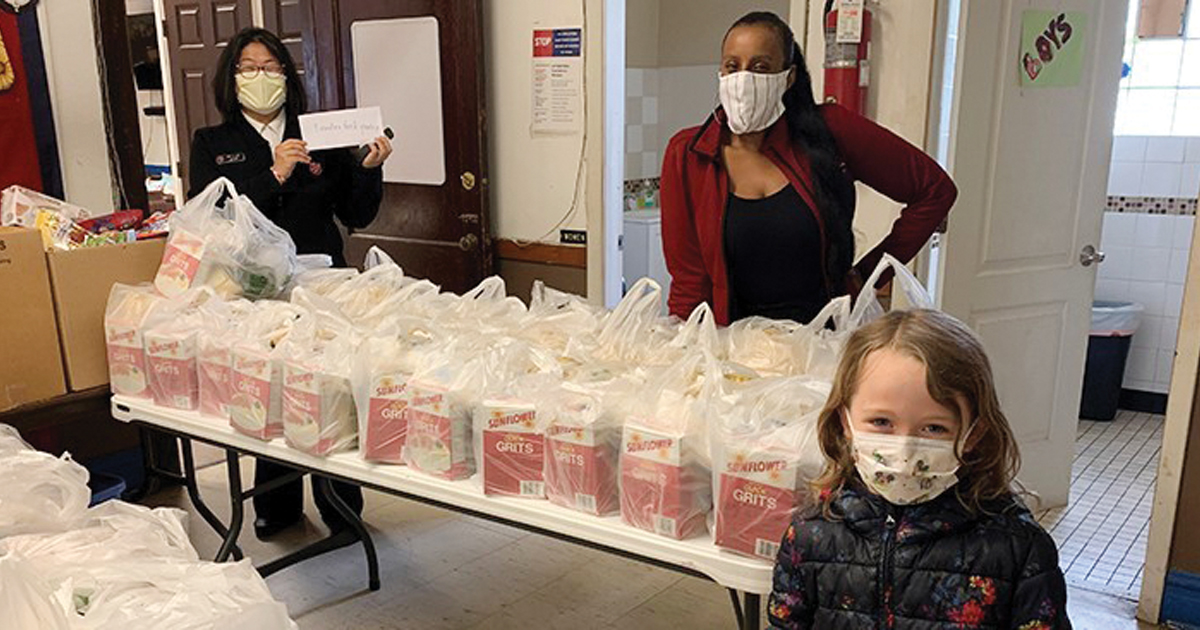 Six-year-old Ryerson learned how to make rubber band bracelets a few months ago and recently donated all of her proceeds from selling her creations to the food pantry at The Salvation Army Evanston Corps Community Center. "Ryerson thought starting a 'business' to raise money to help others during COVID-19 would be a good thing to do," explained her father. When faced with the question of where to donate the funds, the family said that the Army's food pantry was the "obvious choice."

Dallas, TX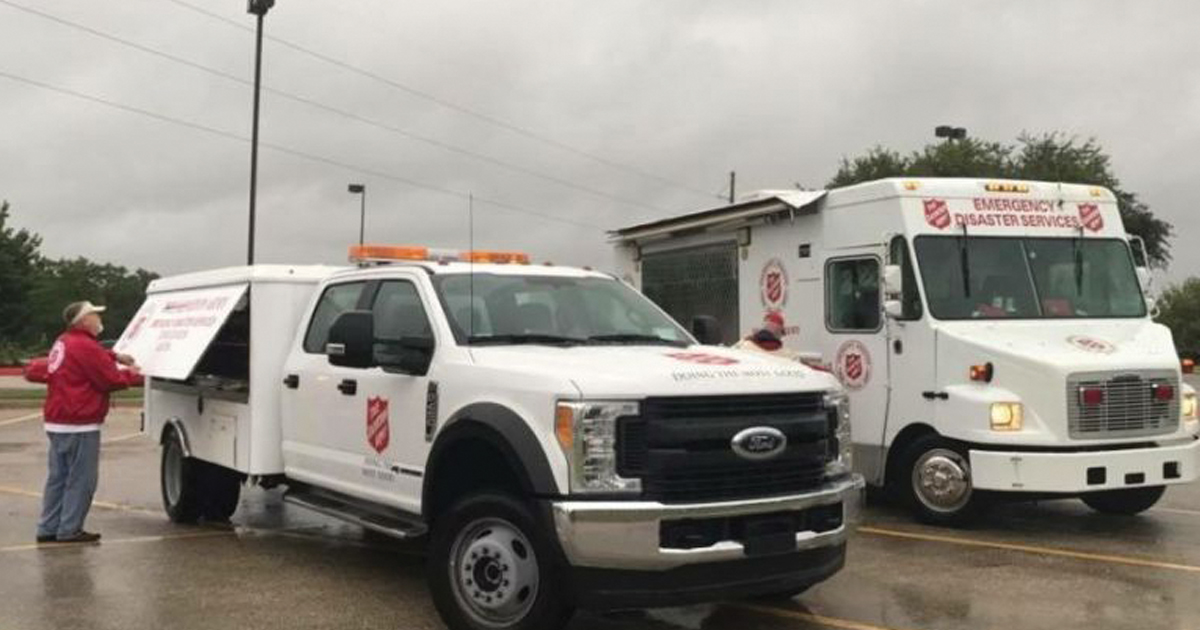 Multiple Salvation Army disaster units in Texas were fully stocked and on standby for deployment in response to Hurricane Hanna after the Category 1 storm made landfall in South Texas in July. The Salvation Army was in communication with all affected field units and placed six mobile feeding units on standby for pre-positioning closer to the affected area. Each mobile feeding unit has the capacity to deliver up to 1,500 meals per day. In addition, eight 3,500 meal push packs and a supply of bottled water were staged in San Antonio ahead of possible transportation to affected communities.
Milford, MA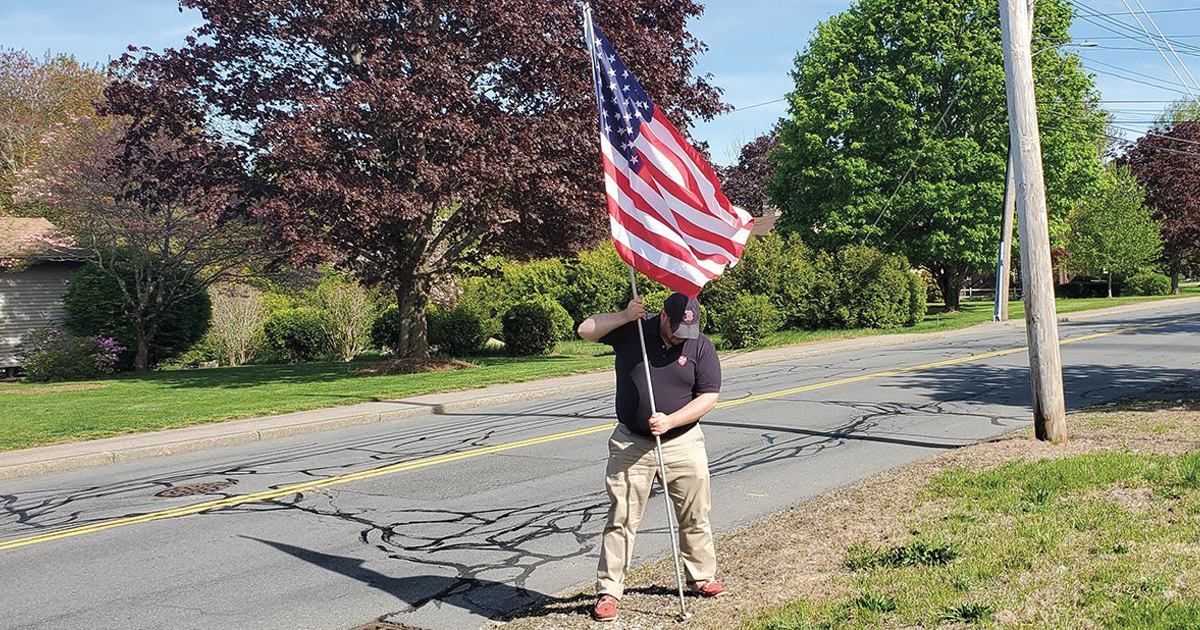 A local corps created a fundraising campaign seven years ago. For just $50 a year, the Army will dig a small hole in a donor's front yard, install a sleeve and marker and place a flag on a 10–foot pole to mark patriotic holidays and observances. Each year, about 450 flags go up around Milford before Memorial Day and stay up through Flag Day and the Fourth of July. The flags are then taken down but are put back up to mark Labor Day and Sept. 11. They go up for the final time of the year just before Veterans Day in November. Captain Justin Barter said seeing the flags go up around town was special this year because of COVID–19. The flags seemed to represent a ray of hope in a time of uncertainty.
Atlantic City, NJ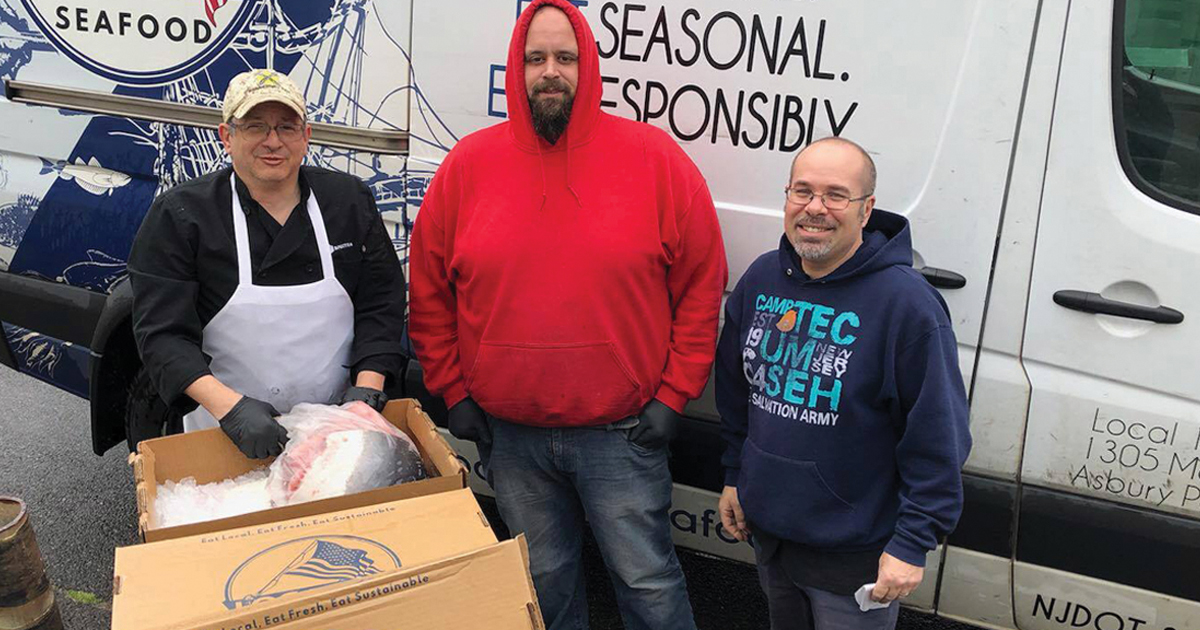 In early May, 114 families enjoyed "Shark Week" at The Salvation Army corps in Atlantic City, NJ. The corps received a "fin–tastic" donation of 114 pounds of Shortfin Mako Shark meat from Local 130 Seafood in Asbury Park. Captain Frank Picciotto, the corps officer in Atlantic City, said Mike D'Angelo, a chef who works for Ocean City Resort Casino, is on the advisory board and made the donation happen.

HYATTSVILLE, MD
Together, we are building a family out of community." Once COVID-19 started to shut down the city, cuts were made to the Prince Georges Corps' operating budget and that included cuts on lawn care. Major David Sams, the Washington ARC administrator, was driving by the corps and saw a need that he and his men could meet.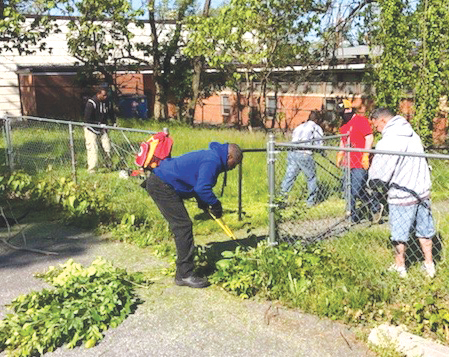 He shared with some of the men at the ARC what he had saw, and 11 men immediately volunteered to clear the shrubs, remove overgrown plants, mow the lawn and dispose of all the trash.
Atlanta, GA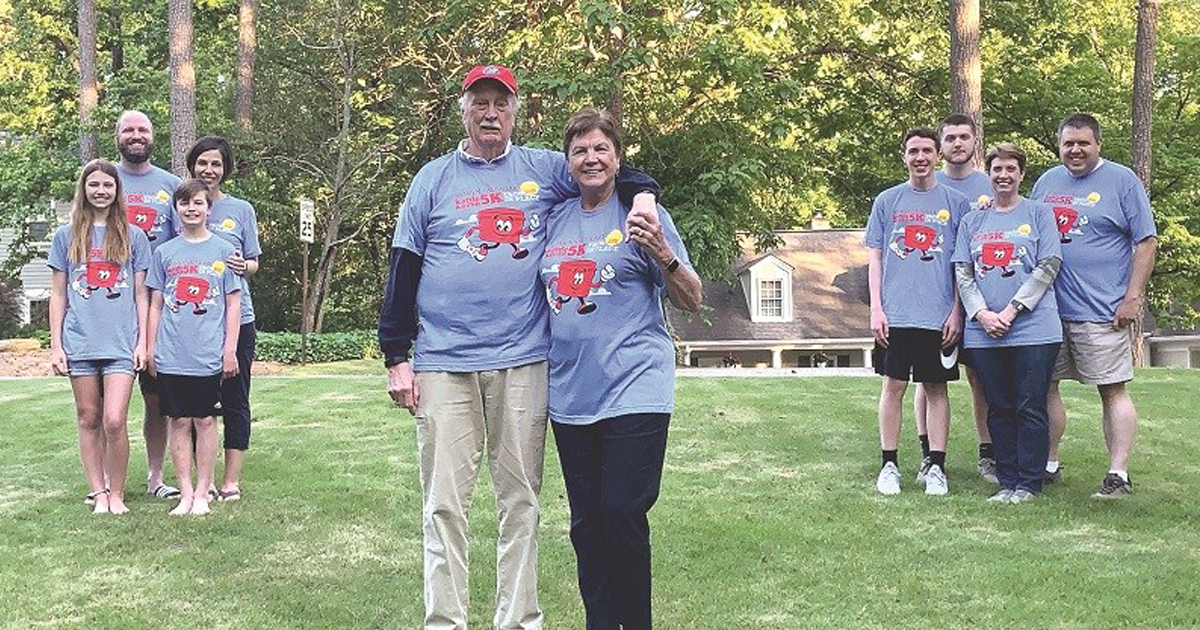 Having declared a "Kettle Krush 5K Race in Place," The Salvation Army's Atlanta, GA, Women's Auxiliary dared to hope they could exceed the $59,000 total raised in 2019. Due to COVID-19, the annual Kettle Krush spring run that raises money for The Salvation Army became a Facebook Live event. They raised $105,000—the highest amount ever in the six-year history of the race. They did so with 350 "runners," the same number as last year, despite a pandemic that had shut the town down. The money, from race registration fees and individual and corporate sponsorships, will go toward the Army's fight against poverty, homelessness, sex trafficking and support veterans and youth enrichment programs in the area.

Naples, FL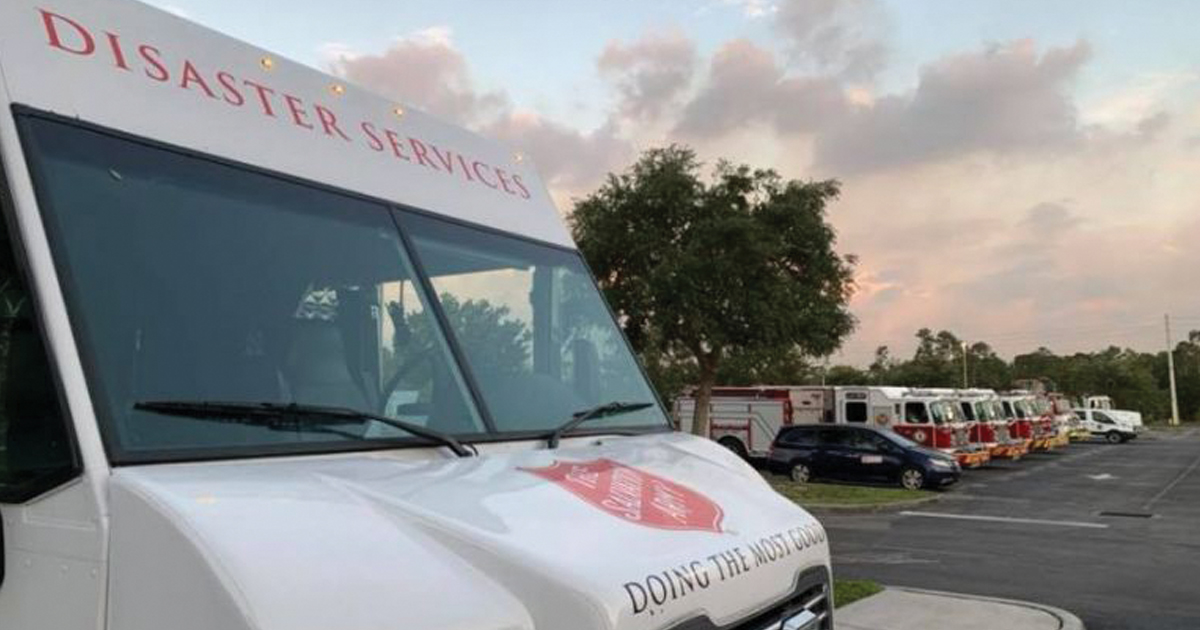 Two wildfires broke out in May in the Golden Gate community in central Collier County, FL, west of the Florida Panther National Wildlife Refuge. The Army responded to a local wildfire by providing hydration, snacks, lunch and dinner to approximately 250 first responders

Martin, St. Lucie and Okeechobee Counties, FL
The Salvation Army Women's Auxiliary for the Martin, St. Lucie and Okeechobee Corps celebrated a major fundraising milestone. Since its founding 20 years ago, it has raised more than $1 million for The Salvation Army's local programs and services. It boasts 58 members and continues to support Compassion House and the Army's many other programs through fundraising and volunteering.

Salvation Army Today delivers news from around the territories and across the globe.